15 one pot dinners under 350 calories - rich, comforting, and easy meals that are family pleasers that won't derail your diet!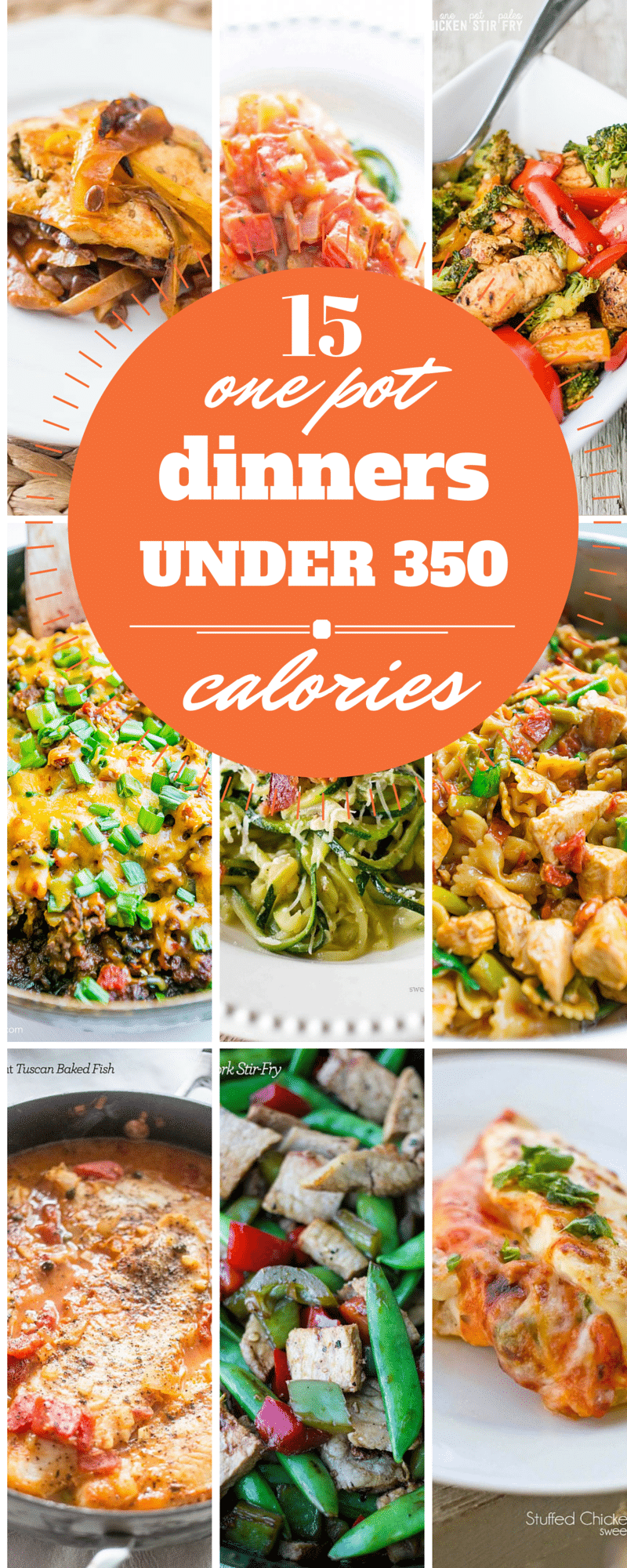 One pot dinners are one of my absolute favorite meals- they are quick, easy, and involve very little cleanup.
But let's face it- a lot of the one pot meals you find on Pinterest are loaded to the top with carbs, fat, and are pretty calorie dense.
I get it- one pot meals are pretty synonymous with comfort food- mostly because the nights you need the least amount of work possible are the nights you just want to tuck into something that warms your soul and fills your belly.
But that doesn't have to mean derailing your diet- these 15 One Pot Meals are under 350 calories- many that are also Paleo or Whole 30 diet compliant!
I love this list of meals- they are all in my home's regular rotation. I hope you love them too!
One Pot Bruschetta Chicken Pasta  - delicious, easy and comforting at under 350 calories per serving!
One Pot Cheesy Taco Skillet - make tacos a delicious diet friendly food with this simple skillet. Toss over a salad for a meal that's 330 calories!
One Pot Tuscan Baked Fish - this meal is simple, and is a great way to make fish with absolutely no fishy smell or fish that sticks to a pan. It's foolproof!
One Pot Paleo Mexican Stir Fry- All the comforts of chicken fajitas, in one pan!
Paleo Pork Stir Fry- a delicious asian-inspired stir fry loaded with juicy, tender diced pork!
One Pot Lemon Chicken and Asparagus - delicious, crazy easy, and great for the wasitline!
Paleo Vegan Enchilada Casserole - tons of flavor, fiber, and nutrients-- and crazy good for you. Trust me, it really IS that good!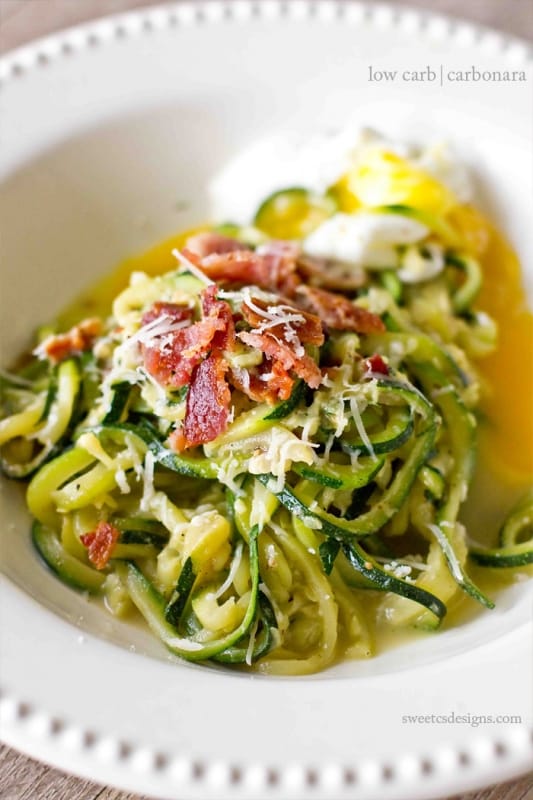 Low Carb Carbonara - creamy, salty, crunchy and SOOOOO decadent- with a fraction of the calories!
Tuscan Pork Chops - pretty, simple, and always a huge hit with the family!
Stuffed Chicken Parmesan- gooey, delicious, and just like the high calorie comfort without all the extra calories!
Curry Paleo Chicken Stir Fry- this spicy delicious dish is a simple and addictive favorite!
Meyer lemon and sriracha chicken stir fry - this spicy and tangy dish is gluten and grain free and full of flavor!
This spicy thai mint chicken stir fry is bursting with flavor and a very low calorie noodle alternative!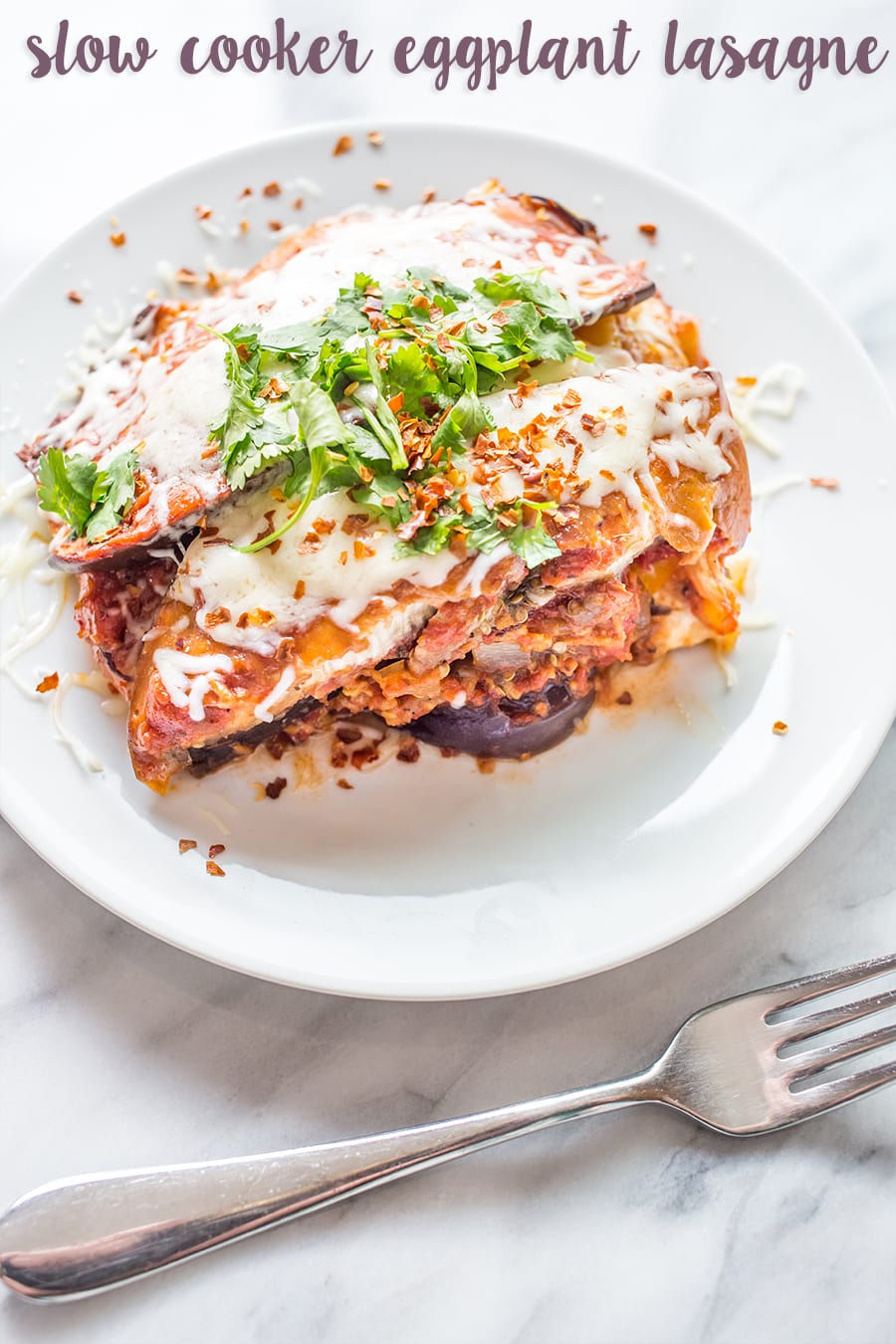 This eggplant lasagna is full of ooey, gooey, rich and creamy cheese - with no gluten or grains to weigh you down. And you can just pop it in a slow cooker!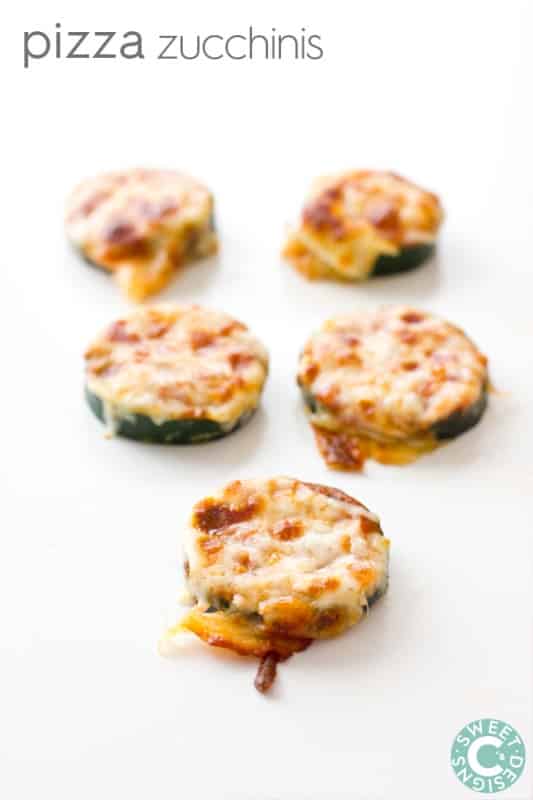 These pizza zucchinis have tons of your favorite pizza flavor - and are so low calorie, you can feel guilt free about popping a ton of them in your mouth!