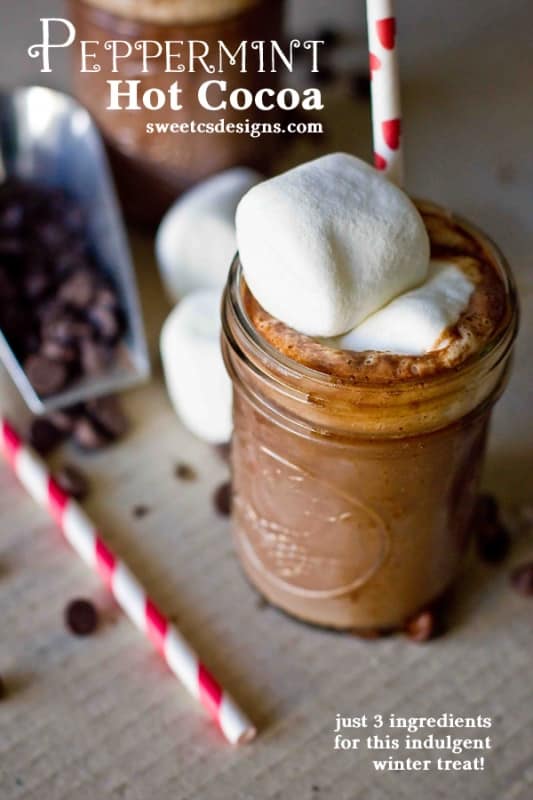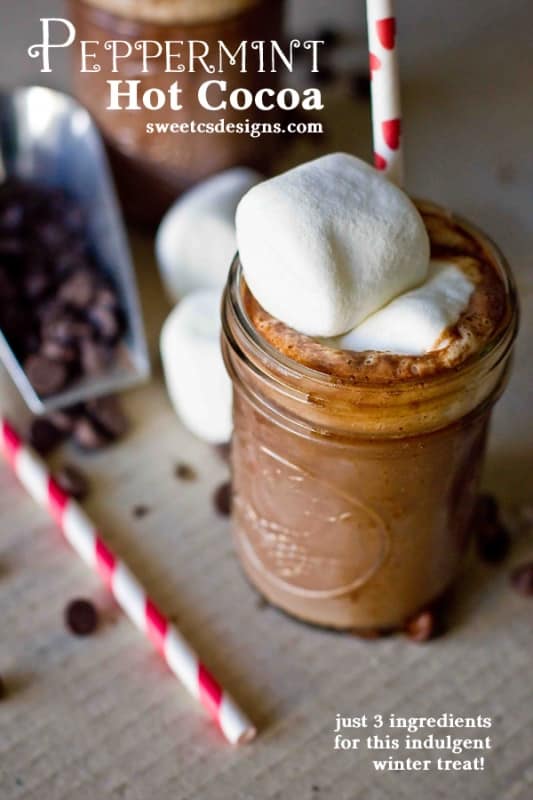 One of the best parts of cooler temperatures is having an excuse for hot chocolate. There is nothing better on a cold day than sipping a creamy, sweet and delicious cup of cocoa- and this 3 Ingredient Peppermint Hot Cocoa will have you sipping away in no time.
Let me start off by saying I ALWAYS make hot cocoa on the stovetop. I know microwaving it is fast- but this recipe will get you the most smooth, velvety, indulgent hot chocolate in under five minutes. Really! And it is only one pan, so you don't need to worry about cleaning up too much- and with this method you won't need to wipe up your microwave when it all goes over the top of your mug (am I the only one who this happens to? a quick treat turns into a huge cleaning session...).
I used to use a double boiler when melting chocolate for cocoa, but there isn't really a need with my method below. Adding a little water will keep it from burning and make it smooth and clump-free when you add your milk.
One note- this is how I make MY favorite cup. You might like yours a little sweeter or less sweet. Make it and taste for yourself, and add a little more or less chocolate to your specific taste.
You can add mallows, whipped cream or even crushed peppermint candies to the top.
Yield:

4 cups
3 Ingredient Peppermint Hot Cocoa
Ingredients
2 tbsp water
1 cup mint chocolate chips
4 cups milk
Instructions
In a small saucepan, add water and mint chocolate chips and stir over medium heat until chocolate is melted.
Slowly add milk, stirring as you add.
When hot, serve with marshmallows or whipped cream.