I love simple, beautiful Valentines. So when I was sent a box from Joann's including some super fun papers and some cute supplies from DCWV, I was totally inspired. With a few other items I picked up at Joann's, I made these fun, unique and QUICK Valentines in just a few minutes!
First off, I used some basic cardboard cards from American Crafts. They are simple, sturdy and a great backdrop for fun and quirky love notes!
I also used some corrugated cardboard that I cut in half and folded into a card. I love the texture and how well the simple, more rustic look plays off of dainty lace and bakers twine!
And of course, plenty of washi tape, bakers twine, and a little hot glue!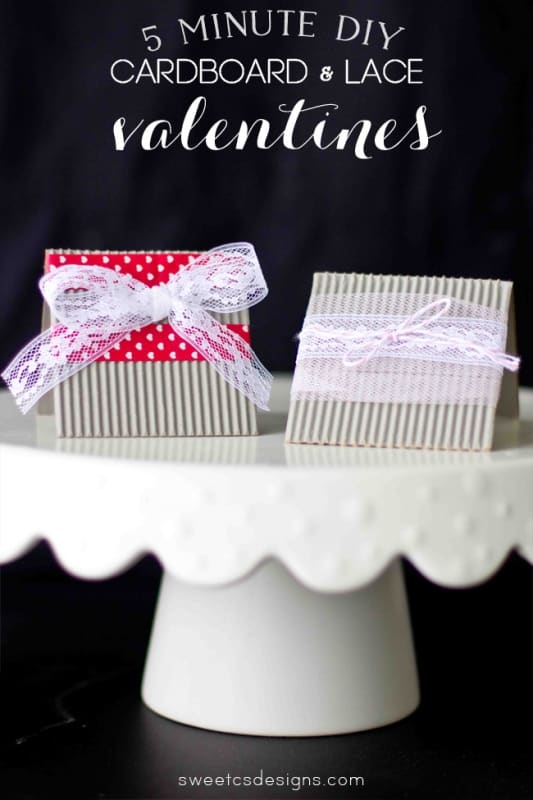 Basically, I just laid out all of the components I wanted to go on the valentines. I cut some hearts out of the corrugated cardstock, found some adorable clothespins from American Crafts, and cut a leftover lace ribbon and some bakers twine to add to my cards. Since I hot glued everything (it's the easiest and quickest way to quickly add heavier objects to cards), it helped to have everything laid out so I could move quickly.
Sidenote: I've recently switched to a low heat glue gun. Less finger burning… perfect for a project like this!
I started off the clothespins by layering mesh, lace and twine to the cards. I simply wrapped them across the front and glued them in the back (inside) of the card.
I then glued the clothespin so it was flat on one side. This allows you to open and close it. I then popped the hearts in the clothespin- its a fun and neat way to add it to the card! You can add a little extra special love note on the other side of the heart as a note inside a note.
For the smaller cards, I cut the corrugated cardboard in half (basically into 2 long strips). I then folded those in half and glued mesh or lace onto one, and two strips of washi on the other. I then added lace and twine embellishments that I glued onto the inside of the card.
Simple, sweet and so easy!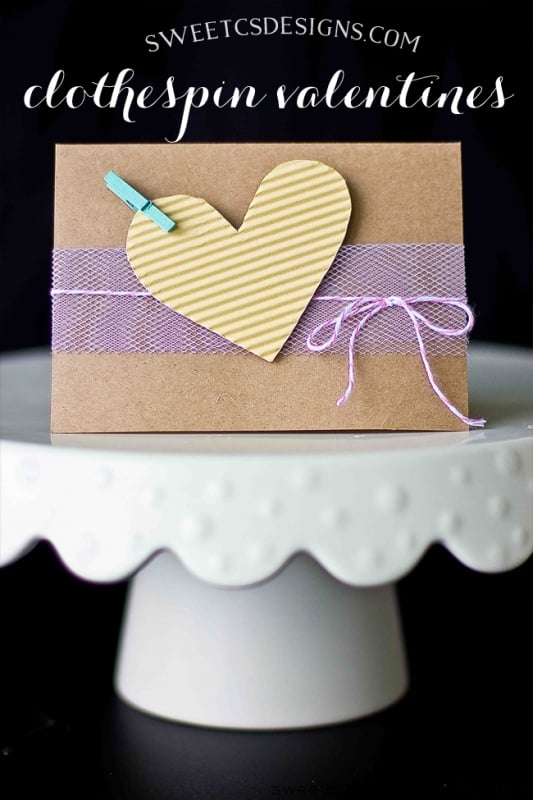 Who would you give these little notes to? I think they will be for our teachers and Grandmas this year- they will love the handmade touches!