Ok, so you know how there are certain foods you know aren't good for you, but they just sound so delicious you can't not buy them? That would be the feeling my husband and I had when we saw our friend's new butcher shop in Loveland (Colorado) - The Boar and Bull - and saw a big pile of delicious looking bacon meatballs in the case. While we looked over all of the delicious sounding natural meats, bacons and stocks (they will soon also carry a full line of natural deli meats) we couldn't get past those amazingly delicious sounding balls of bacon-y goodness. So we bought a pound, not having a clue what we'd make with them. We thought a traditional pasta sauce might drown out the bacon flavor, and a biscuit- style gravy was intriguing- but with no cream on hand, wasn't a reality. After a quick survey of our kitchen we decided- a Bacon Meatball Sandwich with Onion Tomato Jam.
This my friends, is how legends are made. Forget planning recipes for hours on end- stumble into your friends new shop tired and hungry, pick out some food, and return to a sparsely stocked kitchen. As long as you're cooking with bacon... it can't really go wrong, right?
The answer is no. No, with bacon and a few super simple ingredients, you can't go wrong!
This sandwich is out of this world, I would be 500 pounds if I ate it every day, I was ready to call a cardiologist because I wanted to eat my weight in these good.
So here goes... the recipe that is going to have you reaching for some stretchy pants and in search of all natural bacon meatballs! And, as a bonus, the recipe for a delicious bacon jam that ties this sandwich together- but is equally amazing on other sandwiches, on bruschetta, or even as a dip for pita chips!
If you have a french bread you love that is gluten free... this recipe is totally do-able, as long as your meatballs dont have breadcrumbs (ours didnt appear to as many natural butchers are catering to GF crowds.)
And for the onion tomato jam on it's own: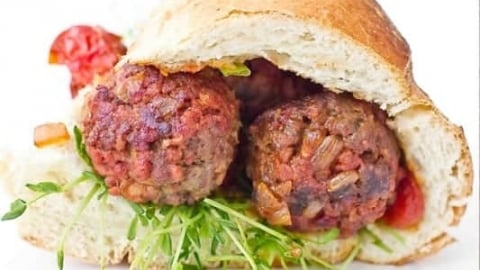 Yield:

4 sandwiches
Bacon Meatballs with Onion Tomato Jam
Ingredients
1 lb all natural bacon meatballs
2 cups cherry tomatoes, washed
1 large white onion, diced
3 cloves garlic
1/4 cup vermouth or other dry white cooking wine
pinch of celtic sea salt
Bread- we prefer soft white french bread
Instructions
In a large pan, cook meatballs on medium heat until browned, rotating to brown every side evenly.
Add onions and cook until slightly browned.
Toss in garlic, salt, vermouth and tomatoes and reduce heat to low, cover.
Stir occasionally and let cook until tomatoes burst and meatballs are cooked through.
Keep stirring occasionally to prevent from burning.
When tomatoes and onions have completely softened and reduced volume by half, jam is ready.
Add meatballs to sandwich bread and spoon onion tomato jam over it.
Add sprouts/shoots (we like pea sprouts or alfalfa sprouts) or even some lettuce.
Enjoy!
Nutrition Information
Yield
4
Serving Size
1
Amount Per Serving
Calories

760
Total Fat

47g
Saturated Fat

16g
Trans Fat

0g
Unsaturated Fat

29g
Cholesterol

131mg
Sodium

2270mg
Carbohydrates

26g
Fiber

3g
Sugar

7g
Protein

46g
Nutrition is automatically calculated by Nutritionix - please verify all nutrition information independently and consult with a doctor or nutritionist for any and all medical and diet advice.
And for the perfect sides, try: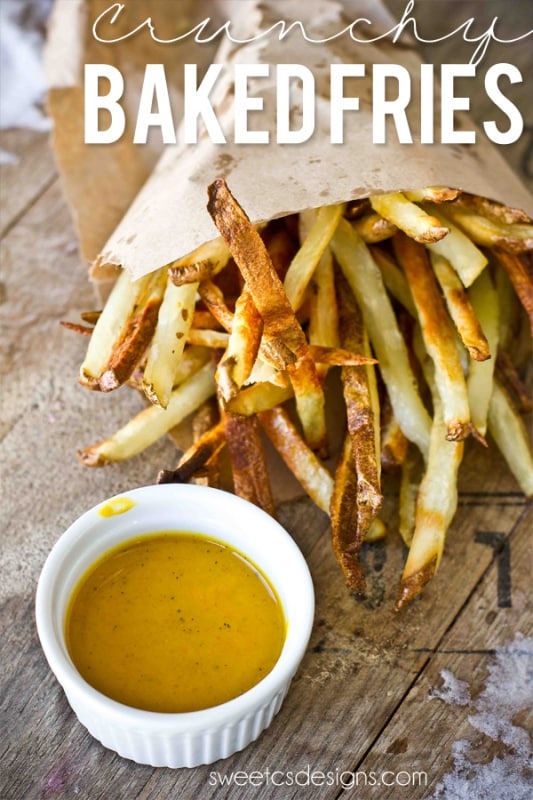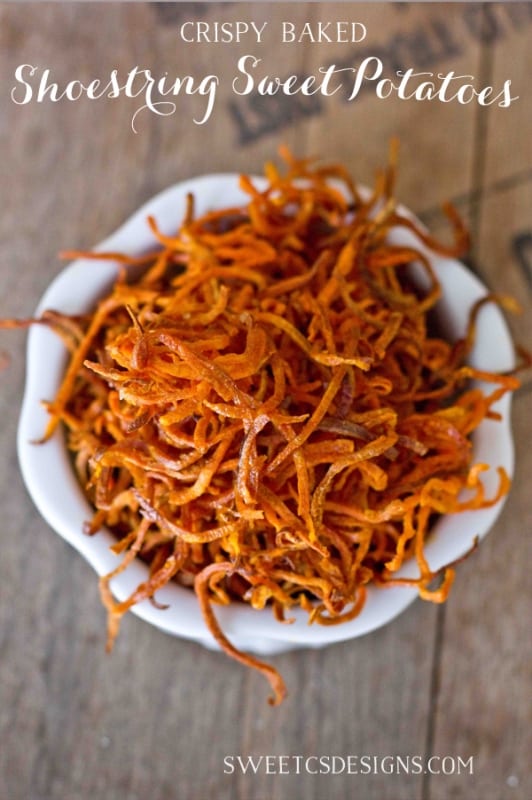 Or these crispy herbed potatoes: 
And to wash it all down, try: