2013 has been a heck of a year! My babies are growing, and so has this little blog. I am so truly thankful to be where I am, and owe it to each and every one of my readers. You all are my favorite people on earth- and I mean that more than I will ever be able to express. ((choking up))
So what made the biggest splashes in 2013?
Here are your favorite posts!
In March, my poured frosting trick set Pinterest on fire- and it's still going strong. Over 1 million people have checked out this fun, easy and unique way to POUR frosting and make it look like faux fondant! It is quick, easy, and looks so good!
Next up is my favorite meal- One Pot Chicken Risotto! This is easy, healthy, and full of delicious fresh food.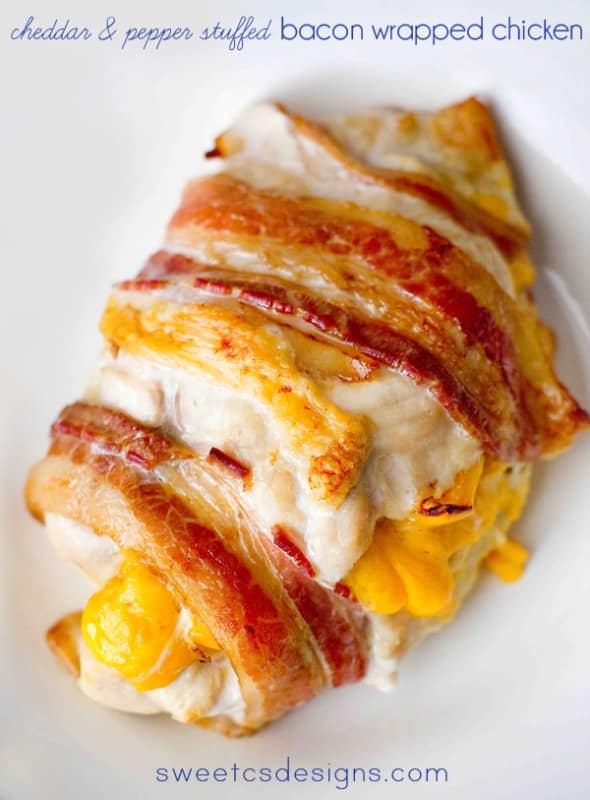 Cheddar and Pepper Bacon Wrapped Chicken is a SUPER delicious and easy dinner that keeps chicken moist, juicy and you can't go wrong with Bacon, right?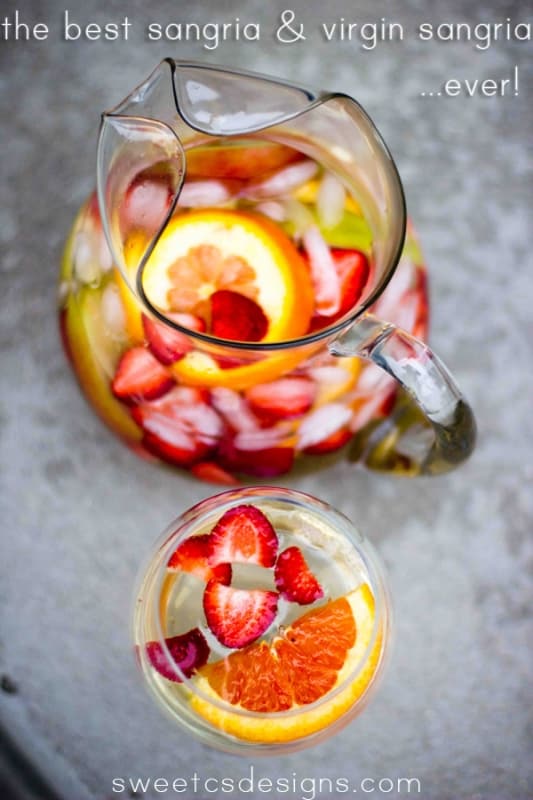 This recipe for Virgin or Alcoholic White Sangria is SURE to get the party started!

Need fun (but easy) Elf on a Shelf ideas that a toddler will love? Bookmark this list of easy Kitchen-based ideas for next year!

And if your elf is looking for even more ideas, a bunch of other super simple setups will save you next Christmas!
Want to learn more about your camera and it's buttons? This guide will get you going!
And this guide to different camera lenses– and when to use them- will help you master your DSLR!
Peppermint brownies are delicious at Christmas- but they are great anytime of year, too! Just use peppermint candies instead of candy canes!
The faux fondant trick also helps decorate cupcakes in a jiffy with a few small tweaks … these are so cute and easy!
Crispy Herbed Potatoes… guess what? They are quick and easy! And a perfect side dish for any meal!
And I opened up about how being a mom can be difficult, even when our kids mean the world to us. And how I don't know that I was meant to be a stay at home mom.
I turned a sewing table into a cooler and drink stand,
Made some delicious 4 Ingredient Chocolate Zucchini Bread,
Made some red white and blue Patriotic Punch (with apple stars!!)
And finally, I turned an ugly old dresser and hutch into a gorgeous bar and Liquor Cabinet!
So whats up for 2014? More delicious, easy recipes, LOTS of DIY and home decor, more quick crafts, and plenty of party ideas!
Thanks for making Sweet C's Designs bigger than ever in 2013, and I hope you'll find tons of inspiration in 2014!