I was compensated for this post with Tapinfluence and Freixenet. All opinions are 100% my own.
With the holidays quickly approaching and calendars filling up with party after party, I wanted to share some of my Perfect Party Pairings with one of my new favorites- Freixenet Cava.
First off, I bet you're wondering how to pronounce Freixenet- it's "fresh-eh-net"- and secondly, cava is Spanish sparkling wine.
I was given a bottle of Cordon Negro Brut to try out- it is Freixenet's most popular cava! It is the #1 imported sparkling wine in the world – and comes in a beautiful black bottle (hence the "Black Bottle Bubbly" nickname). I also tried their Sweet Cuvee- a slightly sweeter twist on sparkling wine. They were both delicious and help set the mood for a fun and festive holiday party (and are fabulous in cava cocktails… I have a few coming up on the blog soon!!).
Before planning your own perfect holiday party with Freixenet cava, head here to enter to win a Mini Cooper! Seriously- what could be a better way to celebrate the holiday season than a brand new car?!?!
I know that when you think of a sparkling wine pairing you normally think of caviar, oysters, desserts or cheese- but today I am sharing some of my favorite dishes to pair with cava. Did you know that cavas (and other sparkling wines) pair beautifully with spicy and salty foods?  The notes of ginger in the Brut and slightly sweet peachy taste of the cuvee are fabulous accents to most dishes!
I'm sharing my favorite easy party dishes below, so you can grab a few black bottles of bubbly, invite some friends, and have a fabulous party in no time! These aren't meant to be a complete menu- rather some of my favorite dishes that you wouldn't normally think of when pairing with sparkling wines. They are easy to make, perfect for a crowd, and fun dishes that accent cava beautifully. I recommend giving each guest two glasses so they can try both the brut and the sweet cava separately- and how the tastes change when sampling different types of food. Be sure to invite guests to try the wine before tasting a specific dish, and again after to see how the flavor changes. *Be sure to make sure guests are over 21 and have a designated driver. Let's make sure we have a safe holiday season! Also, it's easy to overpour at tasting parties. Keep glasses around an ounce a pour to help guests gauge how much they are consuming.
Feta and Veggie Puff Pastry Pizza– this is a great passed dish and incredibly easy to prepare. The Cordon Negro Brut accents the earthy caramelized onion taste, and the sweet cuvee is a great contrast to the buttery richness.
The last thing your guests would expect to try at a sparkling wine centered party is chili. But really- chili and cava is a thing. A delicious, harmonious, perfectly balanced thing. Try this super easy to make-ahead Manly Steak Chili and get ready to blow your guests minds!
For a great side dish, sauteed mushrooms are a fabulous party-perfect food. They are so easy to make- this recipe is ALWAYS the first thing that gets gobbled up when we have people over.
This one pot shrimp and grits also pairs fabulously. You can also add a splash of the brut into the pot while it cooks for an extra delicious twist (skip the vermouth listed and add the brut instead. Cooking with cava is really hard for me because I LOVE to DRINK it- but it is a fabulous addition to recipes calling for white wines).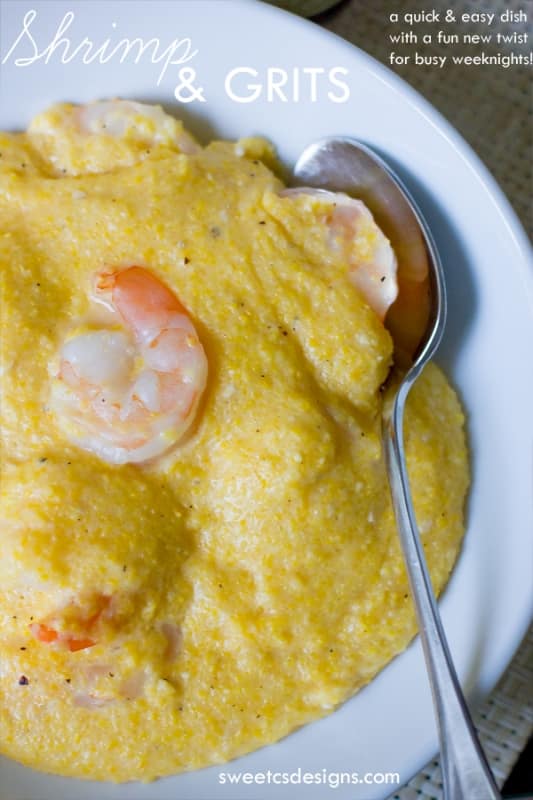 I've also included a fun little snap I made into a card. I think its a perfect colorful and cheery Christmas card for your cava loving friends! It's sized to 5×7″, so [paiddownloads id="65″]  and print for an instant card!
Who says the holidays are the only time for bubbles?  Make it your resolution to sparkle 365 days of the year with Freixenet cavas. Our sparkling wines come in a variety of different styles to suit any moment or mood. Cordon Negro Brut, our classic Black Bottle Bubbly, is great as an aperitif before a night out on the town or at home with takeout pizza. Our brand new Cordon Negro Sweet Cuvee is the perfect match for brunch favorites like pancakes and eggs benedict. Visit FreixenetUSA.com for more information about where to buy Freixenet sparkling wines and learn how you could win a 2-year lease on a new 2013 MINI Cooper. 
This is a sponsored conversation written by me on behalf of Freixenet. The opinions and text are all mine.