Our Elf on a Shelf, Don, is back with some More Quick and Easy Elf on a Shelf Ideas!
Our elf Don is a real gem. He's not naughty, he likes to help my kids learn, and he's pretty easy on mommy. He is a real delight, and not half as bad as I thought he would be! Don knows his kids (miss Bridget and mr Finn) are toddlers, and need toddler-friendly activities that aren't over complicated and over stimulating.
A lot of people don't really know if their kids will "get" Elf on a Shelf as little ones, but mine LOVE it at 1 1/2 and 3 years.
I keep our elf to our downstairs, which is more predictable for little minds- they know to look for Don- and it also keeps it easy on me to limit the area. You could modify any of these ideas easily for older kids to make them a little more complicated (Don has added some suggestions below).
So here we go- even more fun, quick and easy Elf on a Shelf ideas from our elf, Don!
First off, Don set out a big jar of crayons and a new festive coloring book. He's done this a few times- I grab coloring books in the checkout area of Joann's for $1. (pictured above)
Next, Don bought us one of our favorite meals, Chipotle, one night! Don laid out a gift card (which was also handy since we get scrip credit through preschool at Chipotle). You could leave a note or a small gift card for each kid if they are older. Or maybe a small giftcard so kids can buy someone else a meal to help talk about how giving is just as important as receiving!
Next up, Don had a little parade of trains and cars that the kids left out one night. He explained to them that when they leave out toys, they get a timeout. The toys were Don's for the day- and the next morning they would be in the toybox where they need to go to sleep everynight. Your elf could put anything in "toy timeout"- maybe have a little box and incorporate it into nightly elf duties!
The next morning, Don "donned" a skirt (thanks to our baby girl who loves all things "fashion!!" and insists Don wear it), and rode an empty milk jug. That thoughtful Don… reminding us we're out of milk and letting us know what we needed to pick up at the store! The kids took Don's little shopping list and got the items when at the store. We were thankful Don made us a list of all their favorite foods!
Next, Don had a little present wrapping session and got a bit carried away with the bows. We found him all tangled up in them the next morning!! (cute bows are from American Crafts- I found them in Target's scrapbook section).
He then grabbed a passport and left us a note saying he's going to visit his uncles who are both currently overseas soon! If you have a loved one overseas, you could set out a present from them, or a little bauble that reminds them of the country- like Don could have set out a little koala bear from my brother in Australia!
Finally, Don showed his team pride with a mini baseball hat. That Don knows how to get on mommy's good side and support the Dodgers! (He buckled and repped Daddy's Orioles the next night). If your kids are older, Don could bring them a pack of baseball cards or a small baseball toy. You could do this with any of your kids favorite sports, really!
Dont forget to check out my Elf on a Shelf Welcome Party:
How to restore your Elf's magic with Magic Dust: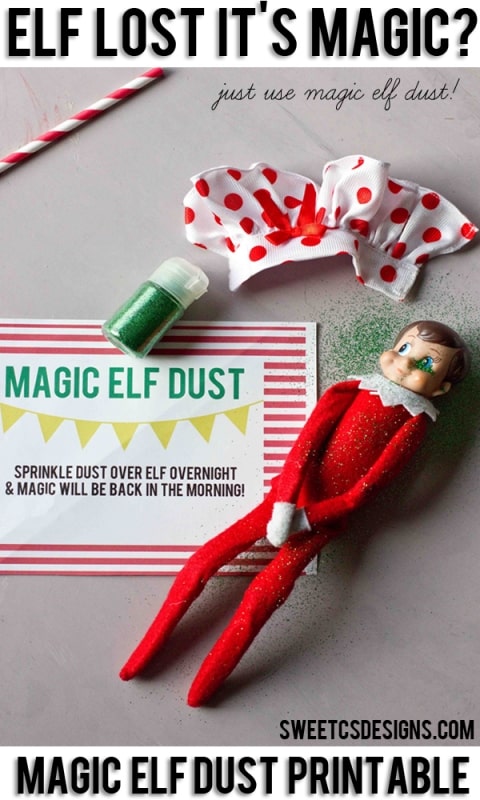 And fun, easy and quick Elf Ideas: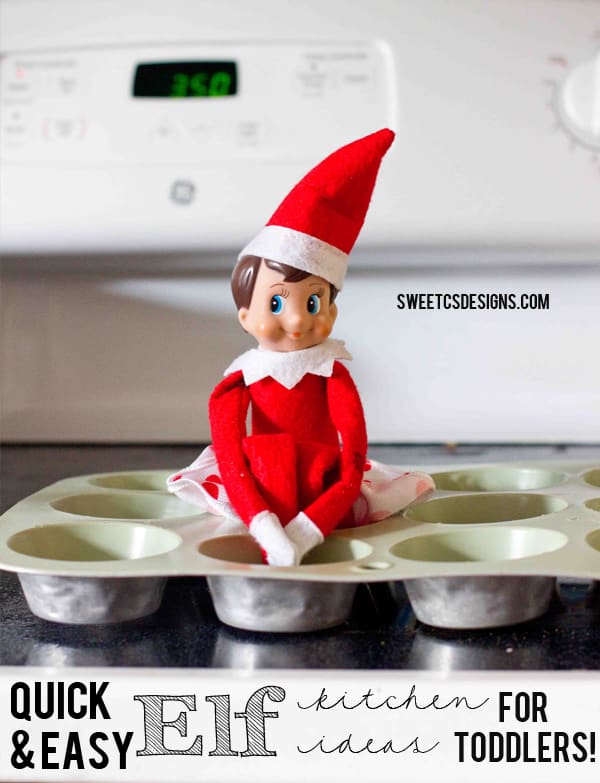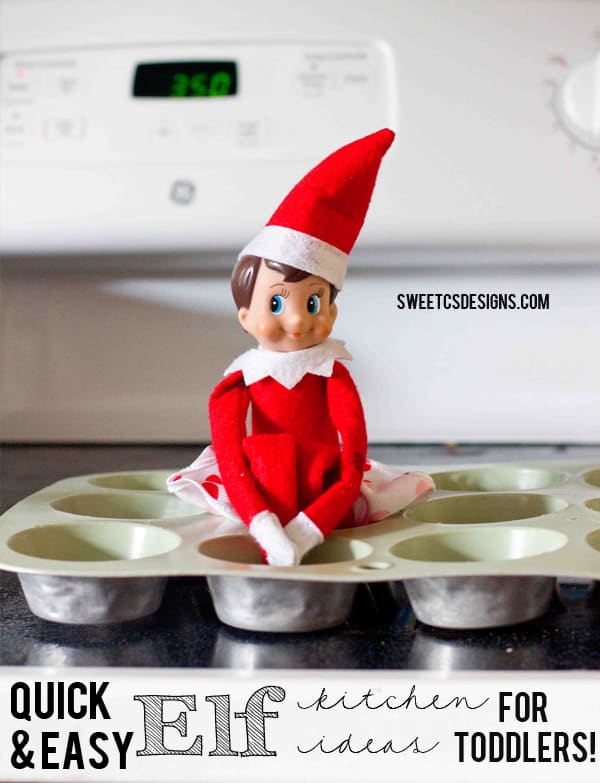 What are some of your favorite elf on a shelf ideas? If you have pictures, send them to me! Or add a link to a post you've done below!