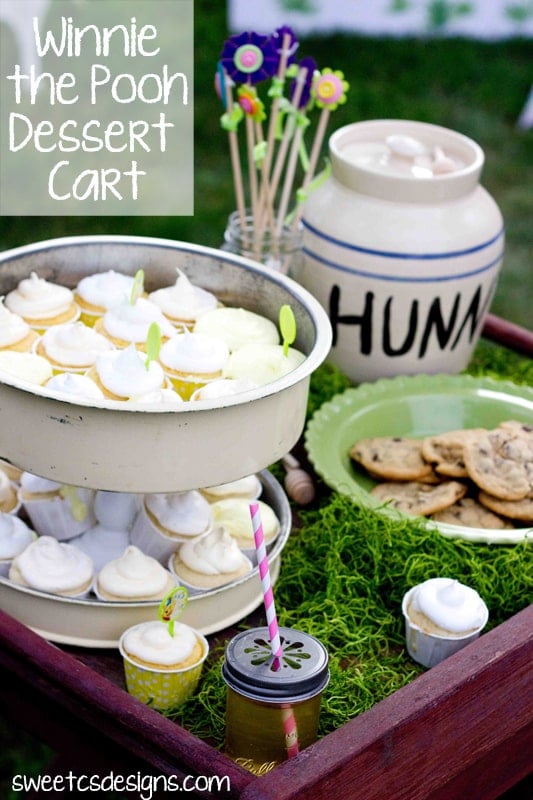 We just hit a milestone over here.
Little Man's second birthday party has come and gone. I am sad my little man is growing up so fast- but so proud of the wonderful, fun, loving boy he is becoming.
To celebrate Little Man's second, and his daddy's 30th, we had a lovely country and Winnie the Pooh themed "Hero Party" in our own little Hundred Acre Wood- the shady backyard of my husband's Grandparents farm.
It was a low key party, and we had so much fun. I laid off the super fussy decorations and plans and opted instead for a fun laid back bbq bash.
We had a lot of fun just hanging out in the huge yard- playing party games like Toss the Hunny and Pin the Tail on Eeyore, as well as just throwing the ball around, playing chase, and checking out the putt putt course set up out back.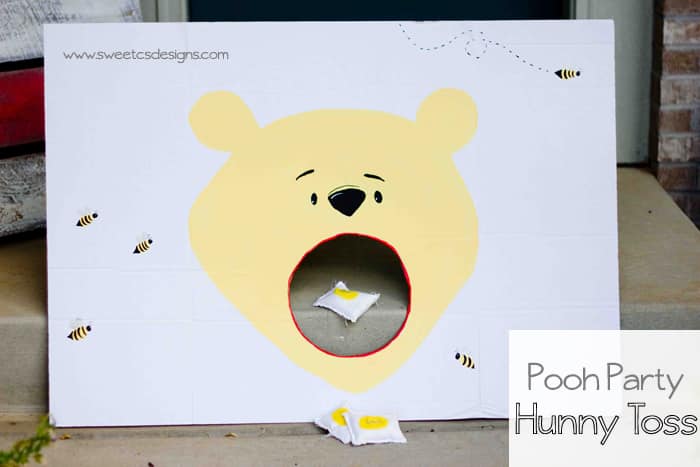 Little man wore a special shirt that I ironed on a Pooh applique to. Unfortunately, he ripped the darn thing off RIGHT as we were headed out the door- so I used the worlds messiest embroidery job to get it back on. I need to go back and fix it though, because he LOVED having Pooh on his shirt!
I found an awesome Tigger pinata at our local grocery store. They have a really big pinata selection and had some awesome ones to chose from! I went with Tigger because I was a tad afraid little man would be traumatized by everyone beating up his beloved Pooh with a bat. He tried to use the bat but we quickly realized it was too heavy for him- so he got to beat tigger up with some plastic golf clubs. It was hillarious.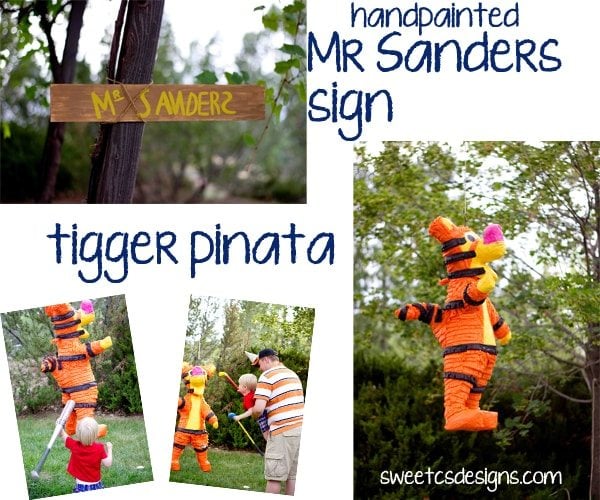 I used some Martha Stewart paints and the antique effect treatment to create a worn wood looking sign that my mom freehanded "Mr Sanders" on. This is going over little man's bedroom door, but it was a darling addition to the party. We also had a sign that said "Hundred Acre Wood" directing people off the road to the party, but I forgot to get a pic! Doh!
I set up a DARLING desert table full of goodies that I am going to show soon, but it was made so much more special with the addition of a lovely honeypot my mom made by freehanding "hunny" on a ceramic pot she picked up at the Dollar Store. Score!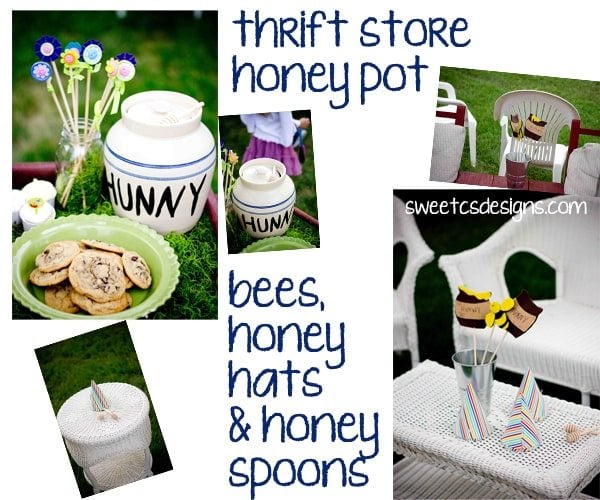 I decorated the tables around the party with button flower bouquets, party hats, honey spoons, and a bunch of felt bees and honey pots. The kids loved playing with the bees and pots, and all the adults were great sports and wore hats at one point or another.
We also had a dessert cart which was such a fun centerpiece and gathering area for the kiddos.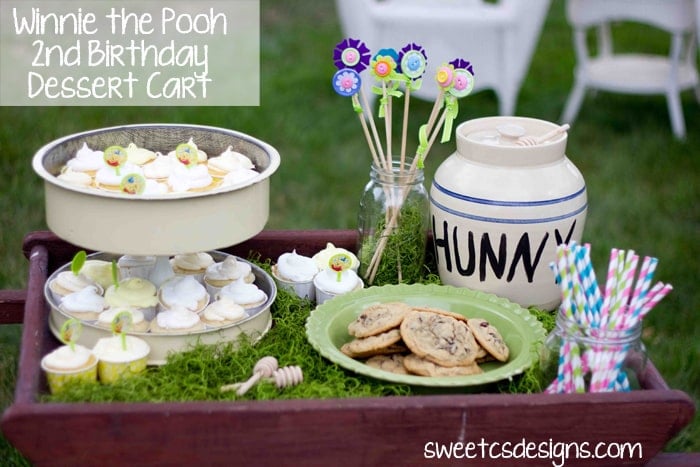 It was a blast. I think I am going to start doing more laid back parties like this- I love the super coordinated pretty parties, but enjoying little man's 2nd with him, instead of spending the time in my craft room, was much more fun.
What are your favorite laid-back party ideas?