Hi- I'm Courtney O'Dell, the writer and photographer behind Sweet C's.
I'm a travel obsessed foodie and mom of two sharing the best recipes, tips and tricks to make your everyday extraordinary!
I started Sweet C's in 2010 as a creative outlet when I transitioned from a hectic job as a lobbyist - and quickly grew my hobby site into a full-time job.
A lot of people ask about the "design" in Sweet C's Designs (since I don't design anything in a traditional sense) - but I believe women can design their lives to be anything they want it to be and love to share my tips for great food, drinks, travel, and designing your own joys in life!
I always loved to cook, create, and travel - and loved to write and take photos... all the posts here are from my heart, and photos from my lens (except a couple of contributions from friends) - and I am so honored you're here!
I seriously feel like I've created my dream job in Sweet C's, and am so thankful you're here with me.
Sweet C's has been featured in numerous publications as a leading food and travel lifestyle site - such as Buzzfeed, Best Crafts and Recipes, The Huffington Post, Country Living, Women's Health, and more.
Sweet C's has also had the opportunity to work with some of the best brands that I am proud to stand beside, like La Crema Wines, Foster Farms Chicken, Safeway, Albertsons, Princess Cruises, Visit California, Visit Kansas City, The Beaches of Fort Myers and Sanibel, Visit Oxnard, Embassy Suites at Mandalay Beach, Norwegian Airlines, and more.
I'm incredibly proud of the business I've built, and am thankful for so many supportive friends, family members, and readers who visit here everyday.
I'm constantly amazed and am grateful we live in a time where sharing ideas is so quick and easy - and that so many readers chose to share my love of photography, cooking, and travel!
I'm a travel obsessed foodie and mom of two sharing the best recipes, tips and tricks to make your everyday extraordinary!

Here at Sweet C's, we're all about living life to the fullest.

We believe in pursuing fun, flavor, friendships, and family - and help you find easy, simple, and creative ways to live out loud!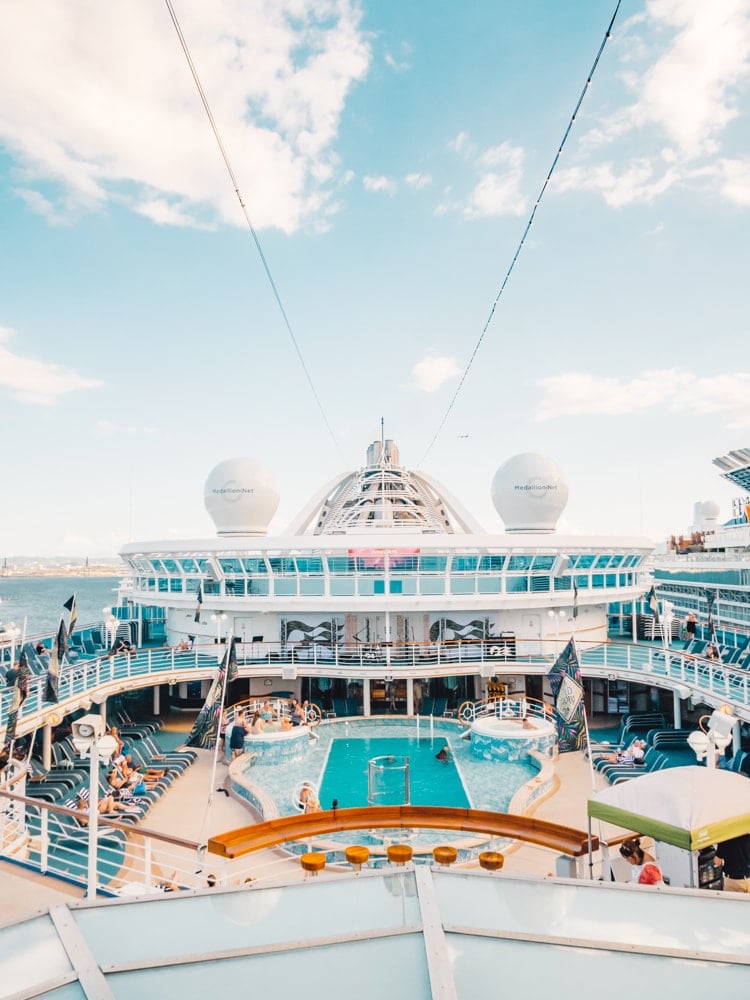 I believe anyone can make great tasting food.
I believe anyone can create something they can be proud of.
And I believe strongly in the power of exploring the beautiful world we live in, near and far.
I love to make things special for my family and friends and share them on Sweet C's - and I hope every time you visit me here, you leave inspired and empowered to create your own something sweet for the people you love.
Everytime you come to Sweet C's for a recipe or idea, you're helping to grow my small business and my family's dream.
There are so many websites with impeccable recipes and gorgeous photos, and I am privileged and honored you're spending your time with me.
So grab a cup of coffee, and let's get to know each other!
Sweet C's Designs
Where to find the best easy recipes, gorgeous travel ideas, and creative living tips and tricks from Sweet C's Designs.
About Courtney O'Dell of Sweet C's Designs
Courtney O'Dell loves to share great wine, good food, and loves to explore far flung places- all while mastering an everyday elegant and easy style.
Courtney O'Dell writes the popular creative lifestyle blog Sweet C's Designs- a site devoted easy recipes, DIY and decor, and travel inspiration for busy women.
Courtney is a former Senate staffer and financial industry lobbyist with over a decade experience in public and government affairs, and currently lives in Northern Colorado on a farm with her husband and two young children.