Cruising with Celiac - a guide to eating well at sea on the Caribbean Princess cruise ship for cruisers with celiac, and those with gluten free diets!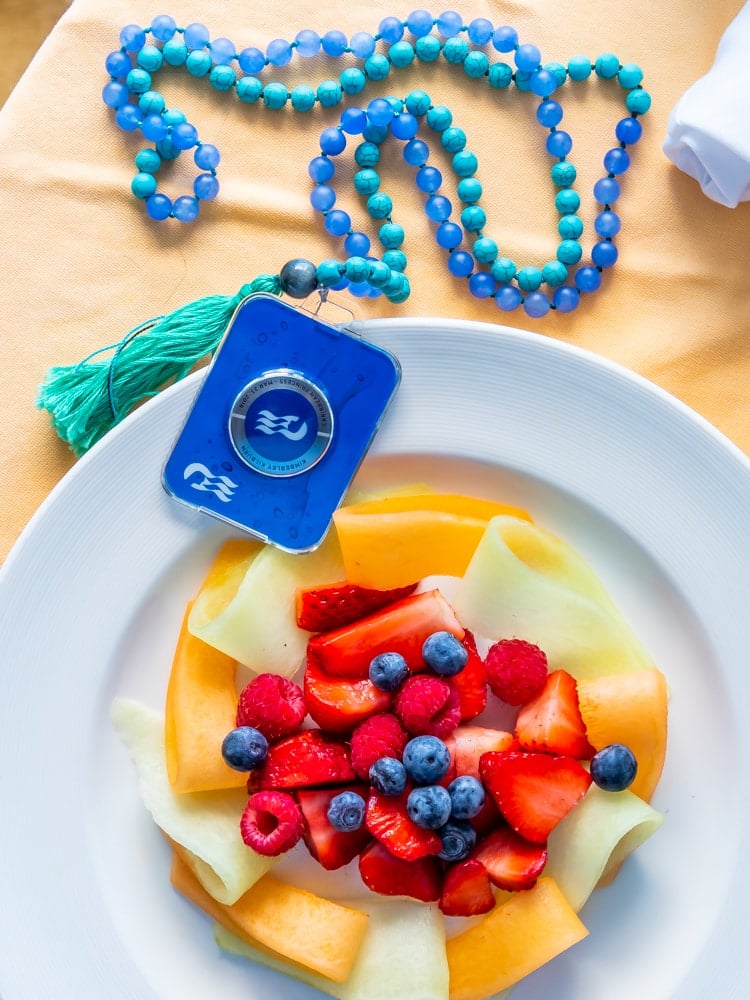 With more and more cruisers hitting the open sea who require gluten free choices, there has never been a better time to pick a cruise no matter your dietary needs.
I was recently invited to tour the Caribbean with Princess Cruises on board the Caribbean Princess and try out the new Ocean Medallion program on ship – this revolutionary charm makes it easier than ever to explore the world and take in new cuisine, meet new friends, explore gorgeous places, and relax and recharge to #comebacknew.
Princess Cruises is one of my favorite partners to explore the world with - they have the best food, are focused on relaxation and cultural experiences, and offer fantastic routes through some of the world's most gorgeous locations.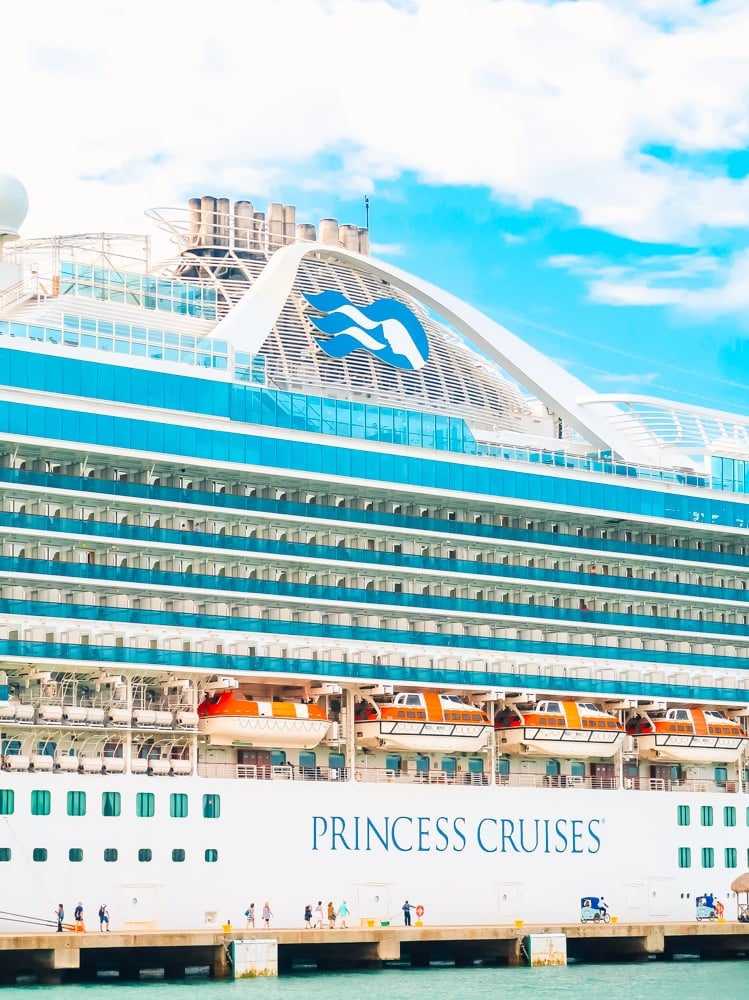 I took the trip through the Caribbean with my best friend from high school, Kim, who just so happens to have celiac disease - meaning it is absolutely essential she eats gluten-free.
I was a bit worried - would Kim be able to eat as well on board and stick to a strict gluten free diet?
Would she enjoy her time as much as I did?
Would Kim inadvertently eat gluten (which causes horrible reactions for her stomach and skin) - or be exposed to gluten accidentally?
Thankfully, Princess Cruises has dietary needs of passengers in mind - and we had a delicious, fabulous gluten-free trip - and we're sharing our top tips here to find gluten free foods at sea.
I'm happy to report we both ate like queens - and we got to try a wide variety of the ships food, with tons of gluten free options on board!
Current Princess Cruises Offers
Celiac Food Safety at Sea
Watching your diet is critical when it comes to cruisers with celiac - and with the nature of cruising, you're stuck with the items on ship, which can sound a little daunting.
Thankfully, Princess Cruises makes sailing with allergies and dietary needs easy with a couple of extra steps to ensure diners safety.
To make sure you're eating a safe gluten free diet, I reccomend sticking to the following steps below:
Register your MEDICAL needs in your Cruise Personalizer at least 35 days before cruising - including indicating that you are celiac.
Since celiac is a MEDICAL disease, not a DIET intolerance, please list celiac in the medical section of your cruise personalizer - this will ensure your needs are flagged as an actual medical need (like you would if you're following a diabetic diet, or other dietary allergy).
There are two locations to list your dietary preferences - but the most important is under medical information, where you can ensure to have clearance for your specific food allergy.
Since I am allergic to mustard (which is honestly one of the sneakier things to be allergic to, as it is in just about everything) I already knew where to fill out Kim's forms.
List any dietary needs in your cruise personalizer at least 35 days before departure.
After saving your medical background and noting that you are gluten-free and have celiac disease, please also update your DIETARY preferences in your cruise personalizer at least 35 days before cruising.
It only takes a few minutes to fill out and be sure the ship knows of your dietary (and medical) needs.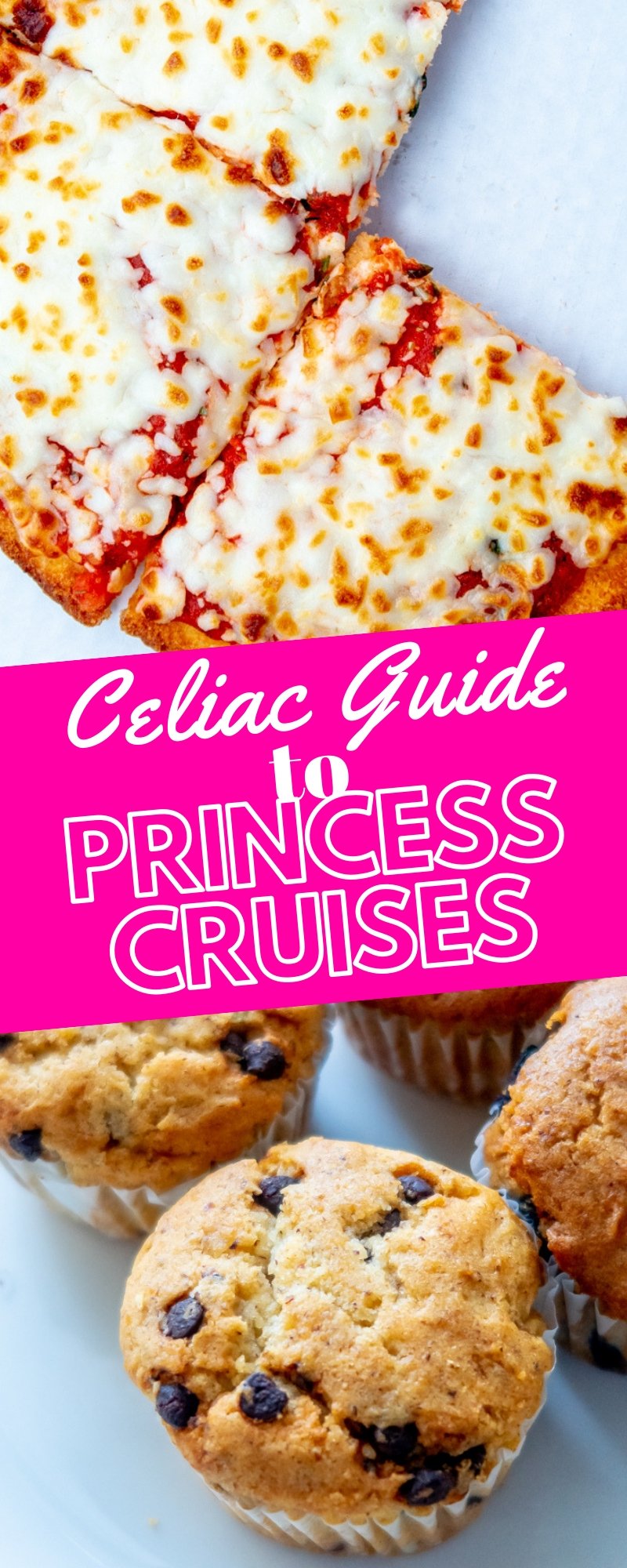 Always ask for the head waiter if you haven't pre-ordered.
At every restaurant on ship (as well as at the buffet), we headed straight to talk to the head waiter or Maitre d' (just ask any staff member to speak to them) to ensure the items we picked were gluten free and did not come into contact with other dishes containing gluten at any point.
For the buffet, there were numerous options that were gluten free - but it was helpful to speak with the waiters who walked through the line with us, so we could ensure Kim didn't get any foods that has been cross-contaminated with gluten.
As Princess Cruises new OceanMedallion service continues to have added programming, there will be even more allergy information available for cruisers - so soon you'll have even more information at your fingertips when it comes to dining choices!
Avoid stir fry counters.
One are of the ship we avoided entirely was the Mongolian-style buffet lunches that Planks BBQ and Steamers offers during lunchtime.
Since all of the stir fry was cooked on the same cooktops, and many diners choose soy sauce as their sauce option, we knew the risk for contamination was too high.
No problem, we chose to get some amazing gluten free pasta in the dining room for Kim to tuck into!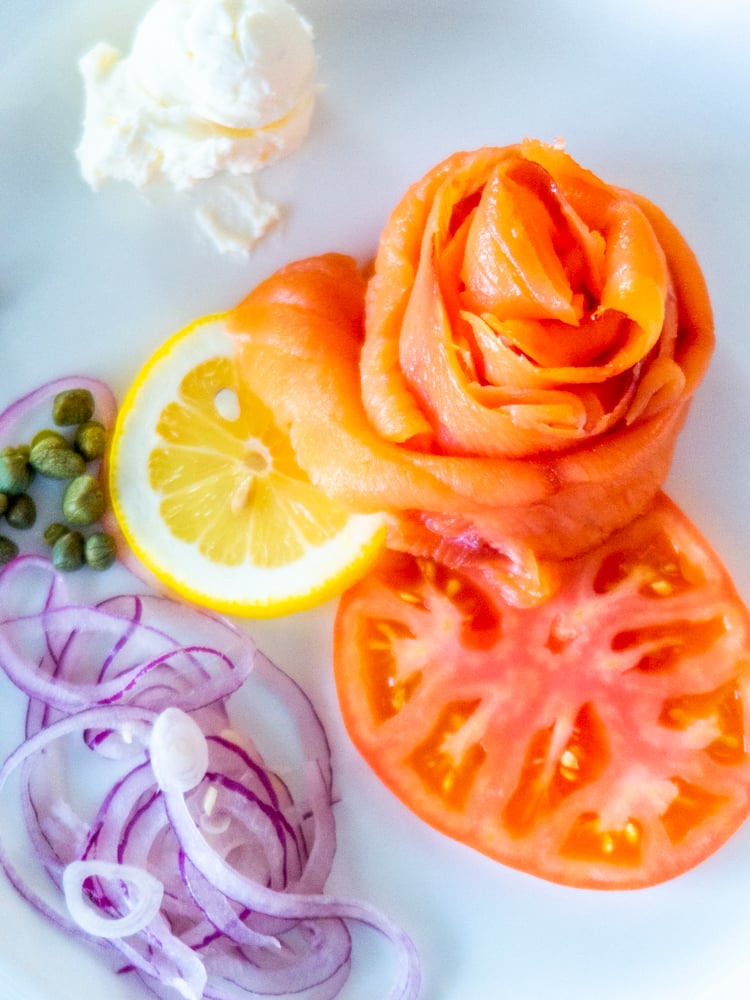 Avoid fried foods.
Unless in the main dining room, avoid fried foods, even if they are themselves gluten free.
Since most restaurants on ship fry things that have been breaded in the oil used to fry things that don't contain gluten (like french fries), it is not safe to eat fried foods from many of the quick-serve restaurants on ship.
Additionally, use caution (and be sure to ask about cross contamination issues) when ordering anything off a griddle in the buffet or in a quick-serve restaurant - eggs scrambled on a griddle could be exposed to things like french toast, for example. Always be sure to ask the head waiter or Maitre d'.
As more and more gluten free cruisers hit the open seas, I am hoping more contamination-free solutions can find their way to the ship!
Order ahead with the help of the ship's MDs.
If dining in the dining rooms, you can request to meet with the ship's medical staff who will help you pick out your meals the day before, ensuring your safety (and happiness!) on ship.
You can call ahead to any of the ship's restaurants to make sure there are food options for your meal - our favorite was being able to call ahead and get Kim a gluten free pizza (that tasted AMAZING)!
Most restaurants request knowing your order a day ahead of time if you're looking for something specific - but we found there were plenty of options to pick from on the fly at each restaurant as well.
While the pizza on deck can be made gluten free, it needs to be called in ahead of time to prevent cross-contamination in the small oven and kitchen space on deck.
Calling ahead ensures safe preparation and handling in the galley to prevent this!
How to Eat Gluten Free On A Cruise
With so many options on board, it can be a bit confusing to know what to order and where to head for the best gluten free dining on a Princess Cruise.
On the Caribbean Princess, we found a ton of awesome options for celiac-friendly dining - in the ship's specialty restaurants, on-deck quick-serve shops and buffets, and in the dining rooms.
Seafood is a Must
If you like seafood, it is one of the best bets for avoiding gluten - we were able to tuck into shrimp, crab, lobster, and fish every day of our cruise - and we were so happy for it!

It's all about the pasta!
One of the best bets on ship is oddly enough - the PASTA!
Since gluten free dining has continued to be more popular, gluten free pasta noodles have come a LONG way.
Princess was able to make almost all of their standard pasta dishes completely gluten free - my friend was THRILLED to be able to tuck into so many delicious bowls of pasta on our weeklong cruise, safely.
Opt for Fresh Classics
Seafood, steaks, salads, chicken, pork - there are so many delicious and innovative dishes across the ship, it is easy to find five star foods free from gluten.
The main dining room offers so many options to fit just about every diet, there was always a ton to pick from.
The main dining room can also help pick substitutes on dishes and control areas your food is prepared in to ensure safety, making it one of the best bets on ship.
Pre-Order Breakfast
While the ship's dining rooms offer lots of delicious made-to-order options for gluten free diners, we loved the ease of pre-ordering room service in the morning!
Select foods you'd like to eat on the menu in your room - and be sure to indicate that you're gluten free on the form (there isn't a spot, we just wrote it in big letters on the top of the form.)
We were always spoiled - we got gluten free toast, muffins, and lots of treats for breakfast every morning, straight to our room!
The Deluxe Balcony Breakfast was such a treat for us - piles of lox with gluten free toast, tons of gluten free muffins and pastries, gorgeous fresh fruits, and bacon - set up exquisitely on our balcony for us while we were still lounging in bed. Who could ask for anything more?
Celiac Dining at Specialty Restaurants on Princess Cruises
From the specialty restaurant Steamers (I can't reccomend Steamers enough), to the Crown Grill (which offers TONS of options for gluten free dining in a classy steakhouse atmosphere), and even Sabatini's Italian Trattoria - there were tons of options.
While Steamers and Planks didn't have many options for gluten-free dining, they were happy to accommodate us (even last minute!) and come up with delicious, hearty options for celiac diners - but we did prefer Sabatini's and the Crown Grille for gluten free specialty meals.

PRINCESS CRUISES OFFERS
The Best Gluten Free Options on Caribbean Princess
Gluten Free Pizza - available from room service, in Alfredo's (with advance notice), and on deck (with notice). Normally, room service is lightning fast - but do plan on a slight delay for gluten free foods, to make sure there is no possibility of cross contamination.
Steamers Seafood- let the staff at Steamers know you're celiac, and they will make sure only steamed seafood that hasn't come into contact with gluten makes it's way onto your plate. This means more lobster and crab to enjoy, yum!
Sabatini's Pasta - since gluten free pasta has come a long way, there are numerous options for celiac diners at Sabatini's.
Crown Grille - grilled steaks, vegetables, and naturally gluten free sides like mashed potatoes rule at this steakhouse. There are numerous options in Crown Grille - but our favorites were a classic surf and turf with sautéed mushrooms!
Main Dining Room - many of the dishes in the main dining room can be made gluten free - and since cruisers with celiac can pre-order food with the ship's staff the night before, the Main Dining Rooms are truly the best bet for gluten free dining.
More About Princess Cruises Culinary Program
If you're considering a cruise, but worried about sticking to a gluten free diet, I hope we've inspired you to book your next cruise with Princess Cruises!
With so many options, and an unparalleled dedication providing the best food at sea for cruisers, Princess is a great choice for celiac dietary needs.
For more information about the food on board a Princess Cruise, please check out some more about the options on ship from Princess Cruises:
Dining on Princess Cruises
Dining on board a Princess cruise ship is a joyful celebration in the truest sense with every dish "designed for fresh" and crafted to exceed even the most discerning appetites. From hand-tossed pizza to dazzling multi-course gourmet dinners, you'll find enticing food and dining options throughout the day, as lovingly prepared as a home cooked meal. From your first bite, you'll discover why we were awarded "Healthiest Cruise" by Shape Magazine
Read a review from LA Times on our "shockingly good" cruise ship cuisine featuring culinary partnerships with three award-winning chefs!
Learn how "Chef Curtis Stone wants to change the way you look at cruise food" at SHARE, exclusively on Princess, from The Daily Meal.
Photo Credit: www.youtube.com
Acclaimed LA Chefs and Princess Culinary Cruise Hosts Ted Hopson and Joel Miller give a chef's perspective on dining aboard Princess Cruises. From SHARE by Curtis Stone to The Chef's Table and a tour inside the galley, see how Princess showcases its Made from Scratch program with local ingredients.
Photo Credit: www.princess.com
Dining on board a Princess cruise ship is a joyful celebration in the truest sense with every dish "designed for fresh" and crafted to exceed even the most discerning appetites. From hand-tossed pizza to dazzling multi-course gourmet dinners, you'll find enticing food and dining options throughout the day, as lovingly prepared as a home cooked meal.
From your first bite, you'll discover why we were awarded "Healthiest Cruise" by Shape Magazine.
Read a review from LA Times on our "shockingly good" cruise ship cuisine featuring culinary partnerships with three award-winning chefs!
Photo Credit: www.princess.com
Cruise dining is always extraordinary with Princess, and our upscale restaurants elevate fine dining to dizzying new heights. Savor the Italian flavors of Sabatini's or premium steak and seafood cooked to perfection at Crown Grill, just to name a few. They're mouth-watering experiences you just can't miss!
Photo Credit: www.youtube.com
A refined steakhouse that serves aged and hand cut, cooked-to-order steaks and premium seafood, including grilled shrimp and lobster. With a rich wood décor and a theater-style open kitchen, no wonder this specialty restaurant was named among the "Best Cruise Ship Steakhouses" by USA TODAY.
Photo Credit: www.youtube.com
We've added more of what you love to our award-winning Sabatini's specialty restaurant. With a new modern and rustic flair, experience unique antipasti and handmade pasta dishes from Chef Angelo Auriana—executive chef of renowned Los Angeles restaurants The Factory Kitchen and Officine BRERA. You'll also enjoy treasured family recipes from our Italian chefs across the fleet, plus exquisite Italian wines and cocktails.
Photo Credit: www.youtube.com
Craft cocktails, curated wines, premium coffee and more elevate your voyage from amazing to unforgettable.
Photo Credit: www.princess.com
Incredible fare – all included in your cruise fare!
HOW TO BOOK A MEDALLION CLASS CRUISE
If you're ready to book your own MedallionClass cruise with Princess Cruises to try out your own gourmet gluten free adventure, please visit the Princess Cruises website and browse some of the current specials!
This link is through my affiliate code, which gives me a small commission at absolutely no extra cost to you.
This link also gives you the best access to current deals!