I was recently invited to Los Angeles with Albertsons and Safeway to help celebrate the launch of their exclusive Signature line - including a ton of new items under the Signature Select, Signature Kitchens, Signature Farms, Signature Cafe, Signature Home, and Signature Care lines.
We got to sample delicious food, and meet one of my favorite TV stars growing up - Tiffani Theissen (from Saved by the Bell and now Dinner at Tiffani's.) 
There are fresh foods, pre-prepared deli market style items, delicious prepared foods, home essentials and health care goods all under the Signature brand, which Albertsons and Safeway have produced using  high quality ingredients offered at an affordable price.. 

The Signature line includes over 4,000 items- which completely floored me! And their staff is SO proud of them all- it was awesome to see the enthusiasm around the products and how excited the team was to share some of their favorite items. 
The day focused around easy ways to incorporate delicious foods at home in an easy way- and one of my favorites was an impeccably easy and adorable coffee bar. Simply set out coffee, milk, and Signature coffee syrups for a great DIY gourmet coffee drink bar! 

It isn't always easy to pick brands I trust when I shop- but seeing the Albertsons and Safeway team light up when talking about their products and how they use them at home really made an impact on me. When companies not only stand behind their brands- but truly love them- it shows. 

One of the biggest highlights for me was meeting Albertsons' head chef, Jeff Anderson. 
Chef Jeff is really passionate about bringing easy and delicious solutions home  and showed us a ton of delicious, and innovative ideas.
We got to sample some of their fresh new soups (under the Signature Cafe line), and brainstorm on how to use them as bases for pastas, casseroles, and even tacos-- and we also got to try out one of his signature chicken marinades. 

I absolutely loved their DIY flatbread bar idea for a fun, interactive dinner party.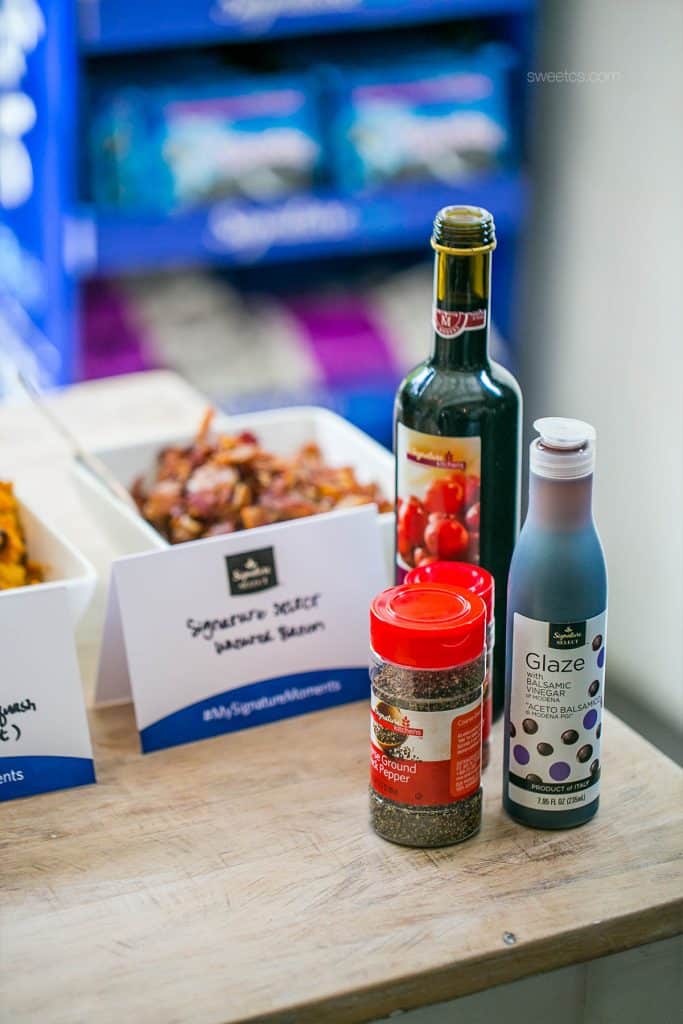 First, we got to try our hand at forming the flatbread dough. It was super simple - we pulled the dough out on a lightly floured surface to a long thin shape- and we then popped them on the grill.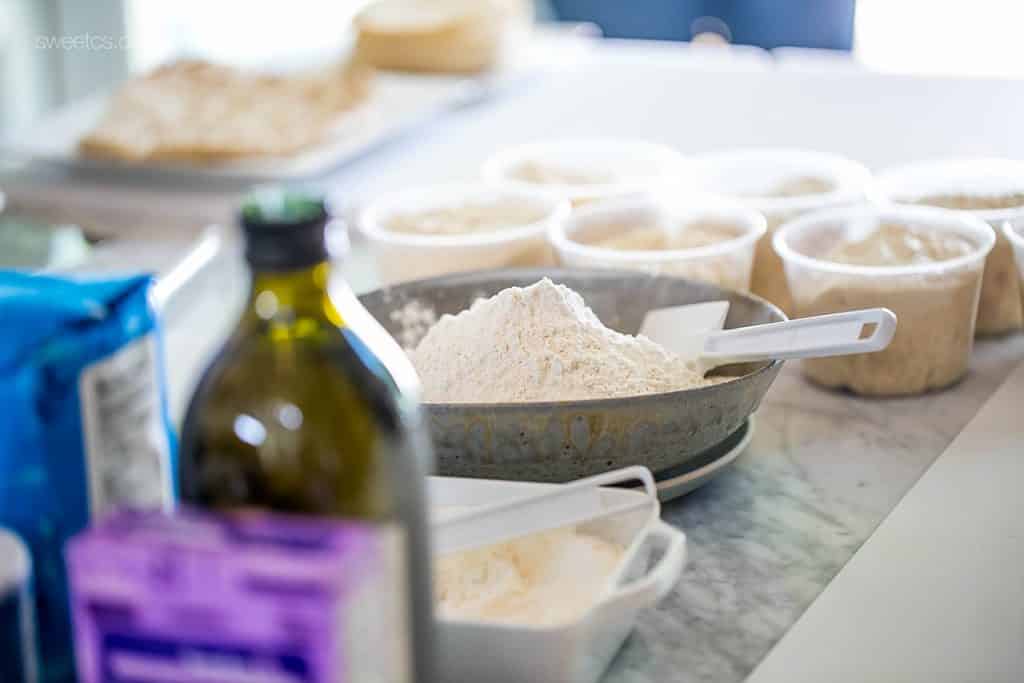 The flatbreads were so delicious- and such a great idea for a fun party! 
They set out tons of Signature toppings that we could top up our flatbreads with- and then just pop into the oven. It would be so perfect for a dinner party to get guests interacting!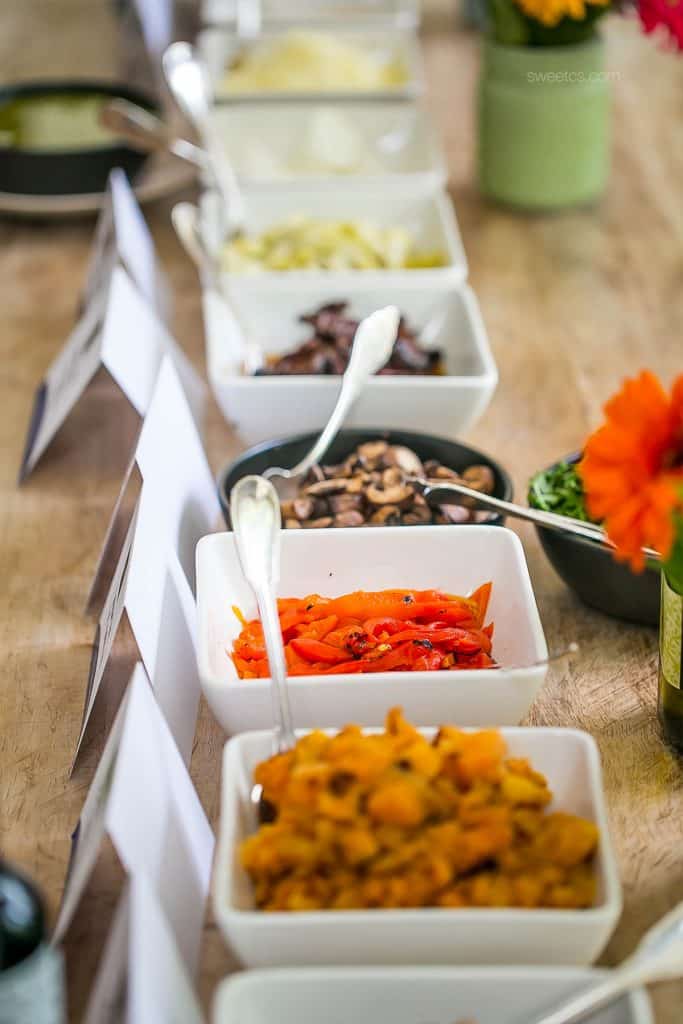 After we dove into our flatbreads and some amazing signature salads, we got to meet Tiffani Theissen, and hear all about hers how, Dinner at Tiffani's. 
We then got to cook with Tiffani with some of her favorite Signature items- she made deliciously easy ice cream cookie sandwiches, affogatos, and a TO DIE FOR peach iced tea infused with Signature Farms peaches.
It was such an inspiring day and so amazing to try out some of Albertsons and Safeway's Signature items! I am going to be sharing some recipes in the next week with some of my favorite new items- be sure to keep watching for more- and go find Signature items in your local Albertsons, Safeway,
Jewel-Osco, ACME, Vons, Pavilions, Randalls, Tom Thumb, Shaws, Star Market, United Express, United and Carrs/Safeway today!