The Ultimate Sky Princess Bar Crawl
The Ultimate Sky Princess Bar Crawl – a fun bar crawl across the new Princess Cruises Sky Princess cruise ship, featuring all the bars on ship and our favorite Sky Princess Cocktails!
Be sure to scroll all the way to the end of the post, where you will find a bar-by-bar guide, including information about each bar, and my top picks to order!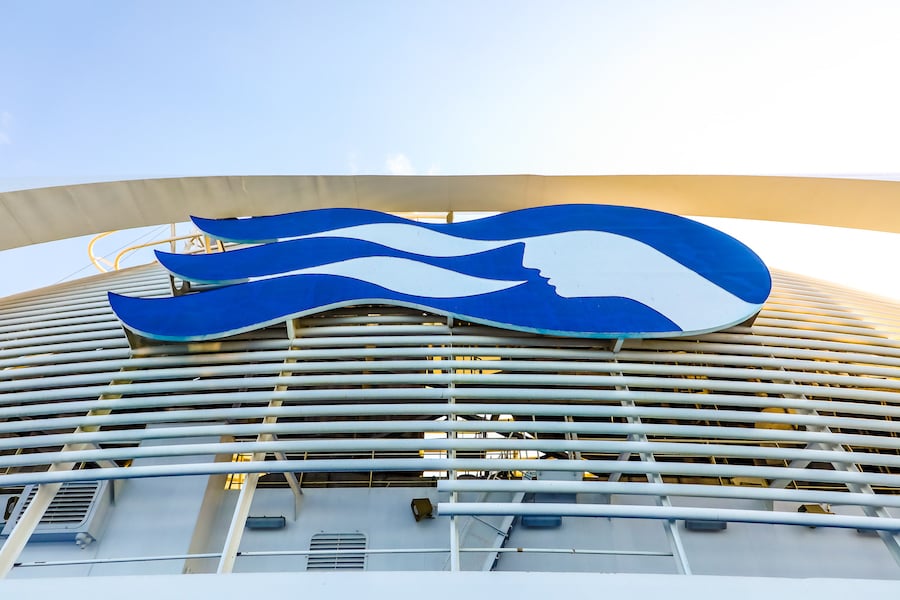 This post is sponsored by Princess Cruises. All opinions are my own.
I was invited to sail the Mediterranean and Adriatic seas with Princess Cruises to celebrate the launch of the Sky Princess – Princess Cruises' newest ship in their fleet.
Click here for the best Princess Cruises Offers!
Sky Princess is the first ship built completely around Princess' Ocean Medallion program – a revolutionary program that makes it easier than ever to come back new from your cruise!
With features like interactive maps (so you can find your way to each bar), chat with friends (so you can find friends on ship and have them meet you at the next bar!), games on ship and on your phone, and the ability to order food and drinks from around the ship – Sky Princess brings Ocean Medallion cruising to a whole new level!
See my top 10 reasons why you should consider an Ocean Medallion Vacation here.
One of the best parts about cruising is all of the amazing food on ship – and drinks are no different!
From craft cocktails, to an extensive wine list full of features from across the world, to margaritas and martinis – as well as plenty of beers and mixed drinks along the way – there are so many ways to imbibe in style on ship!
This bar crawl is outlined based on each bar's location on ship – not necessarily in the order you might visit each one – since you might find some are more or less crowded at different times, etc.
Each bar's basic information is listed below, as well as my favorite drinks, and notable selections from each bar…. so you can print out this handy guide to take with you on your Sky Princess Cruise!
How To Plan a Cruise Ship Bar Crawl
To make the most of your cruise bar crawl, you will want to download some of the Ocean Medallion apps – they make the ship a lot more fun, and make it easier to relax and recharge, especially with friends.
While you can download the full suite of Princess Cruises Medallion Class apps – the newly released Medallion Class app rolls the best functions of many of the apps, without all the data and extra apps!
Download the Medallion Class App Here
Plan Your Cruise Ship Bar Crawl
So you're booked on the gorgeous new Sky Princess, and you've downloaded your apps, checked in to your room, and you're ready to get the party started… it's time to plan out your tour through the ship's bars!
While traditional bar crawls are all about tons of drinks in an afternoon, this tour around the ship is meant to be enjoyed over a few days, so you can really take in the beauty of the Sky Princess, inside and on deck.
The list below is easy to follow based on parts of the ship – we're going from the top deck down, and from the aft to the front – so you can work your way through everything Sky Princess has to offer during downtime, when checking out the pool decks or entertainment, or when you're in the mood for something refreshing, fast.
Click here for the best Princess Cruises Offers!
Gather Your Bar Crawl Group
Bar crawls are just plain more fun with friends – I suggest hitting the bars below with at least three friends or family members for a memorable evening.
Using the Ocean Compass app, get your group together (you can start a group chat to let everyone know where you're heading, or poll your friends on where they want to head next) – and you can plan your cocktail tour with the super easy to use deck plans in-app.
Be sure to also check the Medallion Class app to see if there are any special events, happy hour specials, or cultural events scheduled that you'd like to attend – many of the bars on ship are centered around entertainment, and the app or your Princess Patter can keep you up to date with all of the happenings you don't want to miss!
Make Plans and Chat With Ocean Compass
To make this bar crawl easier, I highly reccomend downloading the Ocean Compass app while on the Sky Princess ship.
From Ocean Compass, you can see where you are on ship from your phone (if you don't want to bring your phone with you around the ship, no worries, you can use any of the convenient Ocean Medallion screens scattered around the ship) and find each bar we're stopping at on this bar crawl.
You can also find your friends on ship – so you can see if they got the party started without you, or see if they are free when you're craving a drink!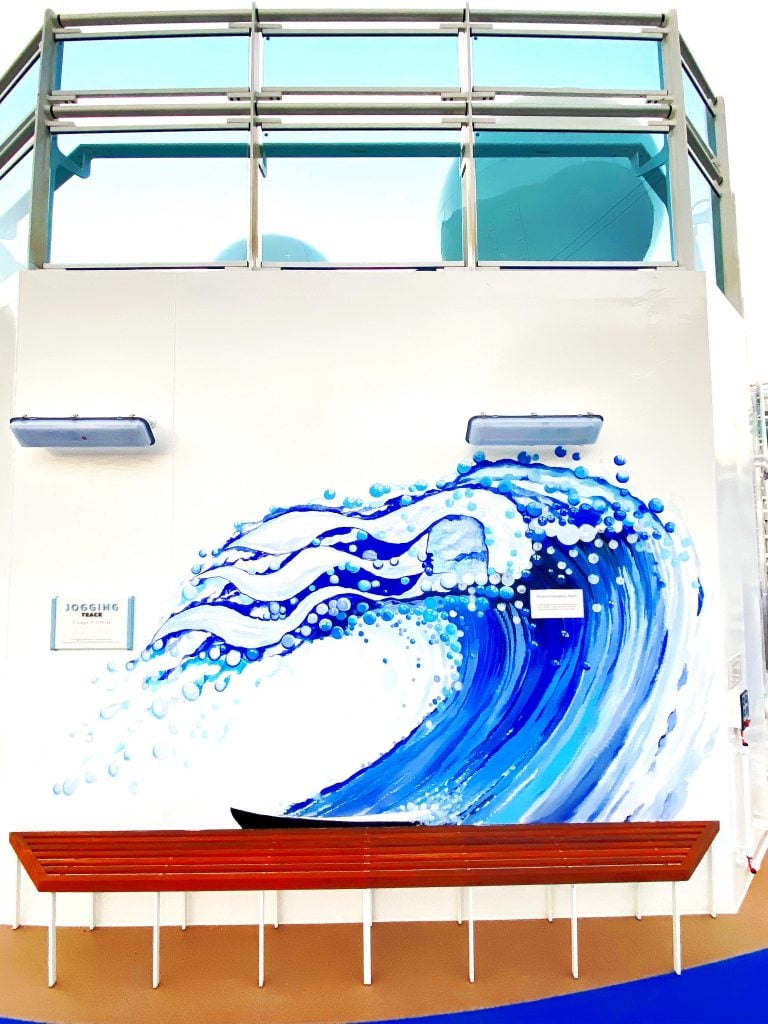 What Bars Are Covered By Princess Premium Beverages Plan
One of the most common questions when booking a cruise is just what exactly the cruise drinks plan covers.
Normally, on influencer trips, all of our expenses (within reason) are hosted, so that we can try different things around the ship and let our readers know what we loved.
Part of my recent trip with Princess Cruises on the Sky Princess was hosted, and worked that way (we took part in the "shakedown" cruise, a cruise open to friends and family of Princess Cruises employees, Travel agents, Press and Influencers, and a few loyal cruisers.)
The second part of the trip, which my husband and I booked separately and paid for ourselves, Princess provided us with some spending cash on board to help my husband and I spend our 10 year anniversary – which we used to purchase beverage plans to see just how well they work on ship.
We wanted to see just what kind of treatment and specials we had access to while not in an influencer group – what of our expenses would be covered by our drinks plan that we both purchased?
I am happy to report the drinks plan covered just as much fun for us – we didn't notice any changes in what we wanted to order based on what we could drink on the beverages plan on the Sky Princess.
The Premium Alcohol and Drinks plan got us 15 drinks a day (we were not going easy on ordering and still never came anywhere close to that cutoff), which includes specialty coffees, soft drinks, and alcohol priced $12 and under.
We rarely found something not covered by the drinks plan – there are some luxury champagnes, red wines, and ultra-top shelf drinks that weren't included, but the majority of the menus of every bar were covered.
We didn't find it changed our bar habits at all from one cruise to the next, with one small exception.
What Isn't Covered in Beverage Plan
The biggest exception we found was Wakeview Bar's new carafe cocktails, which are not covered by the drinks plan – as they are meant to be shared with friends.
The vast majority of mixed drinks and cocktails were covered – so just plan to go in on the cost with a couple friends, and your pocketbook won't take much of a hit.
What's even better – when we dined in the main dining room, and wanted a bottle of wine with dinner, we got a 25% discount thanks to our drinks plan purchase.
There were a lot of lovely bottles to pick from – while we could have ordered a drink that would have worked in our plan, we felt the 25% off for some very reasonably priced bottles in the dining room was a good value.
Menus and prices can change at any time, so please confirm when booking or on ship to be absolutely sure of what is included or not included in your Premium Drinks Package.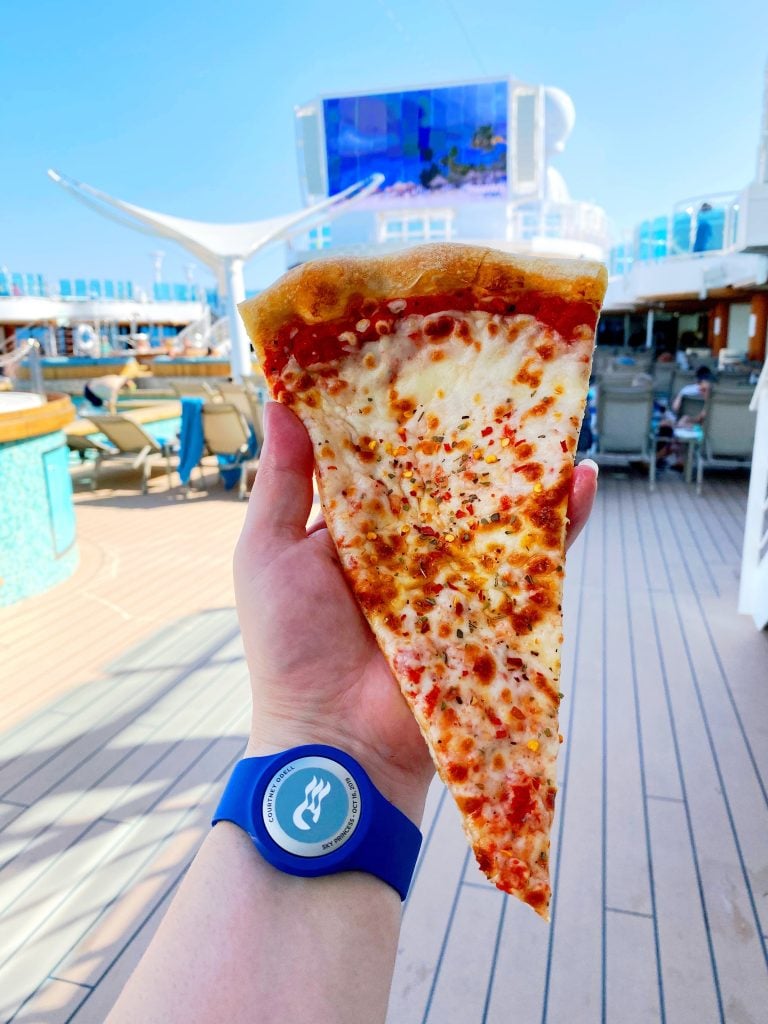 While you're checking out all the bars at sea on the Sky Princess, be sure to take in plenty of Princess' food!
Princess offers some of the tastiest food at sea – and now with the Ocean Now app, you can take in tasty treats and tons of food – right from the barstool!
Simply open your Ocean Now app from different locations around the ship, and your selections will be brought right to you!
I ordered up plenty of Avocado Toast, Bruschetta, and Fries while sipping our favorite drink (The Jessica Rabbit) from the Wakeview Bar!
Click here for the best Princess Cruises Offers!
The Ultimate Sky Princess Bar Crawl
If you love this Sky Princess bar crawl as much as I do, please help me share on Facebook and Pinterest, and be sure to check out my Sky Princess Bar Crawl video!
Be sure to check out all of my posts with Princess Cruises, just after the guide!
Sky Princess Cruise Ship Bar Crawl
Sky Princess Cruise Ship Bar Crawl - a guided bar tour and tips on how to make your own bar crawl on the new Sky Princess ship from Princess Cruises.
Bars on Sky Deck - Sky Princess Deck 18
Bars and drinks on Deck 18 of the Sky Princess ship from Princess Cruises.
The Sanctuary 
Start your bar crawl off in style and tranquility - with smoothies, mocktails, infused waters, light snacks, and the ever present staff with evian misters in hand.
You can order cocktails from the Sanctuary, too.
Must Order: Fresh smoothies, Afternoon Tea
Movies Under The Stars
While not technically a bar, if you're using the Ocean Ready app, you can have drinks and food brought directly to you as you're watching blockbuster hits and well loved classic movies during Movies Under The Stars.
Must Order: Skyy Vodka Martini - especially from the brand new Sky Suite on the Sky Princess ship - with the largest balcony at sea!
Bars on Sun Deck - Sky Princess Deck 17
Bars and drinks on Deck 17 of the Sky Princess ship from Princess Cruises.
Wake View Bar
The Wake View Bar is my absolute favorite space on the Sky Princess - with an incredible view of the ship's wake, a small infinity pool that is divine on a hot day, and an innovative and fresh new drink menu that isn't overly sugary.
Must order: The Jessica Rabbit (there is carrot juice, so it counts as healthy, right?), the Pink Gin Spritz (grab some friends for this fresh and fun carafe drink), and he Aperol Spritz!
Bars on Lido Deck - Sky Princess Deck 16
Bars and drinks on Deck 16 of the Sky Princess ship from Princess Cruises.
The Mix
The Mix is the place to be for poolside drinks like margaritas, daiquiris, and more!
Must order: Citrus Margarita - on the rocks with salt; virgin mojitos.
SkyView Bar
SkyView Bar is the best place to drink with a show - the bartenders offer trick shows as they mix up your beverage - from shaker flips to rainbow waterfalls - SkyView bartenders offer loads of fun and entertainment while you wet your whistle!
Must order: anything that the flair bartenders can show off their skills with - think margaritas, martinis, or anything in a shaker!
Bars on Promenade Deck - Sky Princess Deck 07
Bars and drinks on Deck 07 of the Sky Princess ship from Princess Cruises.
Crown Grill and Bar
The Crown Grill, Princess' specialty steakhouse, is one fo the best date night spots on ship - and the bar is as well.
From martinis and scotch to classic cocktails, if you're looking for a cool, classy vibe, Crown Grill's bar is your spot!
Vista Lounge 
Vista Lounge is one of the best spots on ship to be entertained - with tons of shows - many of them interactive with all sorts of fun demonstrations - as well as a comfortable lounge atmosphere, the Vista Lounge is a great place to sip on drinks.
Must order: Martinis, wine, mixed drinks.
Princess Live! Cafe and Bar 
Princess Live! has always been a spot for comedy, shows, and entertainment on ship - but the newly redesigned Princess Live! on the Sky Princess also has an expanded bar menu with quick bites.
Must Order: Bloody Marys or Mimosas
Ocean Terrace Seafood Bar 
On Sky Princess, the Ocean Terrace bar now includes delicious made-to-order sushi!
Must order: Sake-tini, Chilled Sake; jalapeno tuna roll, edamame.
Princess Theater
Princess theater has waiters to take drink orders during shows - and you can order through the Ocean Now app to have drinks delivered right to your seat!
Must See: Rock Opera, Princess Cruises newest theater performance including top hits and music from the Greatest Showman.
Bars on Fiesta Deck - Sky Princess Deck 06
Bars and drinks on Deck 06 of the Sky Princess ship from Princess Cruises.
Good Spirits
Good Spirits, Princess' newest cocktail concept from master mixologist Rob Floyd, blends together flavors from across the world in delicious drinks you won't want to stop sipping.
Good Spirits also doubles as entertainment - as they show mixologists making your favorite drinks (and give you recipe cards to take home so you can make them on land!), as well as airing Princess' Good Spirits tv show where you can see the backstory of ingredients from all over the globe.
Must order: Gin and Tonic, Sandia en Fuego
Princess Casino Bar
Take advantage of Princess Casino's interactive options with the new Ocean Medallion program - no more coins or dollars needed to play!
Must order: While the casino bar can serve up any drink - the fun really comes from checking out the in-app game fun, so you can take your gaming around the boat - from bingo, to slots, right on your phone!
Take Five Bar 
Take Five is Princess' newest club on ship - serving up classic cocktails and world-class live jazz performances that embody classic jazz clubs like the Cotton Club or Storyville.
Must Order: Martinis, Gin and Tonic, Old Fashioned, and other throwback jazz favorites!
Churchill's 
Churchill's is a small cigar lounge, just off the casino and Take 5.
There is a waiter who comes in every ten minutes to take your order for cigars or drinks, for a quiet place to take in a stogie and sip cocktails.
Must order: Punch, Cohiba, Romeo y Julieta, Partagas, and other cigars; scotch, whiskey, or martinis.
Bars on Plaza Deck - Sky Princess Deck 05
Bars and drinks on Deck 06 of the Sky Princess ship from Princess Cruises.
Bellini's Bar 
Bellini's bar on the Sky Princess is now next to the International Cafe, and serves up delicious mimosas, bellinis, and other drinks all day in a relaxed setting just off the Piazza.
Bellini's is perfect for people watching, and is great for early morning drinks!
Must order: Bellinis!
Vines
Vines is a wine bar serving a robust international wine list with light tapas.
Must Order: for a fun night with friends or a romantic night at sea, try the wine and chocolate pairing!
Gelato Shop 
Princess' Gelato shop has tons of delicious scoops on offer - and many of them can be paired with alcohol for a delicious boozy take on the Italian dessert!
Must order: Frangelico Sundae - Vanilla ice cream with hot fudge sauce, Frangelico, and whipped cream!
Sweet C's + Princess Cruises
A look at some of my favorite adventures and foods based off them as I've been able to tour the world with Princess Cruises!
Sweet C's Cruises with Princess Cruises