Top 10 Reasons to Book an OceanMedallion Cruise - why Princess Cruises OceanMedallion cruise is the best choice for a relaxing, refreshing, gourmet vacation you can enjoy better than ever- so you can #comebacknew!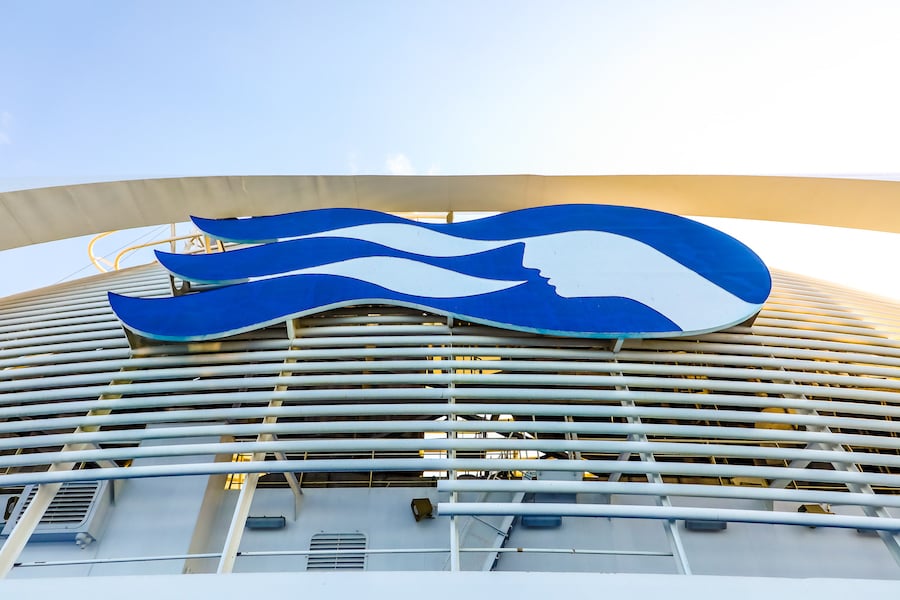 This post is sponsored by Princess Cruises. All Opinions are 100% my own.
There's no doubt a MedallionClass cruise is a fabulously relaxing vacation you won't soon forget - I'm rounding up my top 10 reasons to book an OceanMedallion Cruise with Princess Cruises!
Top 10 Reasons to Book an OceanMedallion Cruise
When you show up for a cruise, you're ready to relax, unwind, and leave your cares behind - but check-in can be long and boring.
With the OceanMedallion program, and the OceanReady app, it is so quick to get on the ship and straight to relaxing!
There is a special new embarkation area for MedallionClass cruisers - with tons of fun, interactive displays that help the time until boarding pass by quickly....
....so you can dive straight into those relaxing beds!
Trust me, Princess beds are the BEST.
Even at the end of a 2 week cruise, they are so comfortable I cant wait to jump in them - you want to get all the time you can!
The last thing you want to have to do on vacation is worry about where you left your room key - not only the thing that gets you in your room, but your wallet, schedule, and ID on ship!
Having to tote around a key doesn't work well when swimming, laying out, or working out - and they are easy for kids to misplace.
The new OceanMedallion eliminates all of that with one charm that pops into numerous accessories.
Best of all - when you approach your room with your Ocean Medallion, it automatically unlocks your door! How cool is that?
And since you won't have a room key with your brand-spanking-new OceanMedallion - you'll need something to dress it up with!
Luckily, Princess Cruises has given plenty of options to dress up your medallion in a way that will let you go across the ship, through town, and back- without having to carry anything.
There are tons of adorable Ocean Medallion accessory options on ship - including sporty rubber accessories like a clip (perfect to attach to a swimsuit or shorts), and a rubber watch.
There are also fine jewelry options like chic metal bracelets and necklaces (I loves the necklace, though I found it a bit too short - so I just clipped it into a similar necklace to make a longer necklace.)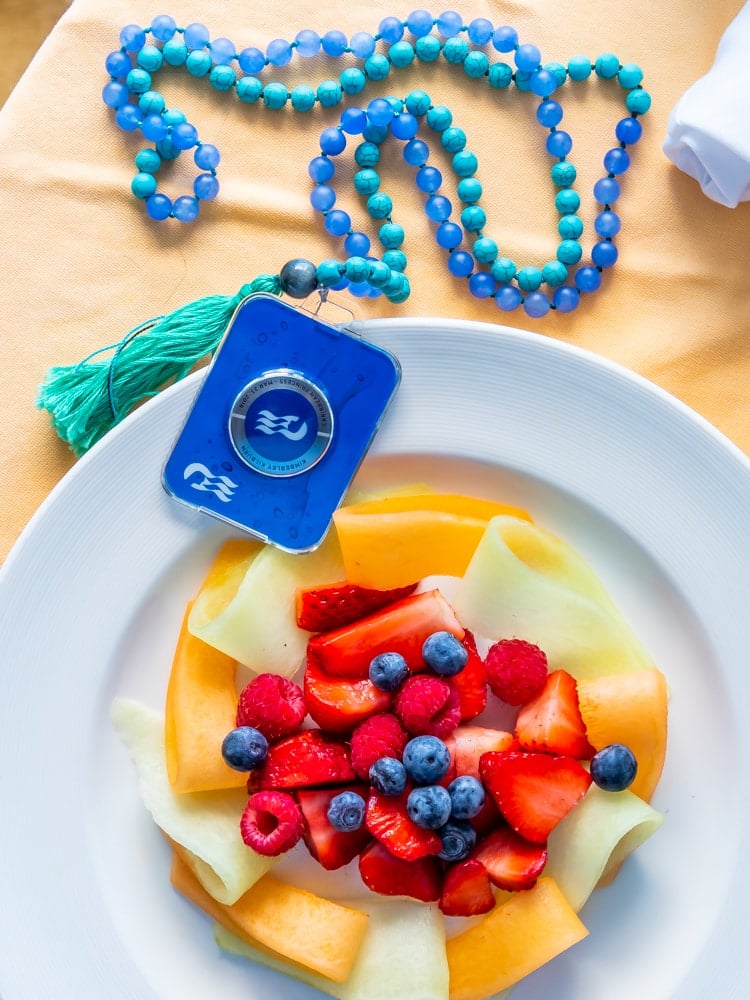 We also dressed up my OceanMedallion with a gorgeous blue mala my friend Kim made while on ship! It was my favorite ever - I'm going to make another next cruise!
Want drinks or food while you sit by the pool?
All you need to do is order from your phone!
With a wide variety of food, drink, and retail options that can be brought to you in a jiffy - from aloe by the pool, to fries while watching a movie under the stars - to late night snacks brought straight to your room.
OceanMedallion brings great drinks closer to you than ever - you can find a delicious specialty bar or outdoor bar easily - and even order drinks straight from your phone!
(To see more of my drink picks and why I LOVE Princess bars, check out my Princess Cruise Bar Crawl guide - click here!)
Finding delicious food is easy on ship - you can use the OceanCompass app to find your way from restaurants, browse menus, and more - and from the OceanNow app, you can order food to be delivered to you - anywhere on ship!
I ordered pizza and champagne (let's keep it real - my favorite pairing ever) one night during Movies Under the Stars - it got to me in under 10 minutes, without having to lift a finger other than clicking on my phone!
Ocean Casino brings the casino to you - with games from all over the ship when at sea.
If you love playing for money, OceanCasino will be your new favorite app when at sea!
OceanPlay, unlike OceanCasino, is all about the FUN!
Trivia, games, even a scavenger hunt that takes you around the ship solving clues with Jeff Corwin - Ocean Play has tons of fun for the whole family.
We saw guests huddled around OceanPlay screens to race each other, play trivia, and other games - it was so fun to see kids and adults huddled together having so much fun!
OceanPlay brings Princess Cruises best new content straight to you on your phone!
One of my favorite programs was Good Spirits - a show dedicated to exploring the origins of different flavors in your favorite Princess Cruises cocktails!
You can also keep up with the ship's events, and entertainment schedule with OceanMedallion portals around the ship - so you don't miss the next heart-pounding performance, show, or activity!
While some people hop on ship looking forward to disconnecting - sometimes you want to keep up with home, share vacation photos and videos, and find tips for the next port.
Cruise ship internet gets a bad reputation, and somewhat for a reason. Internet at sea can be slow and irregular - but MedallionNet is changing all that.
MedallionNet has the best wi-fi at sea - I was able to stream videos, upload photos, and work from the open ocean, just as though I was back on land (with much more dramatic views!)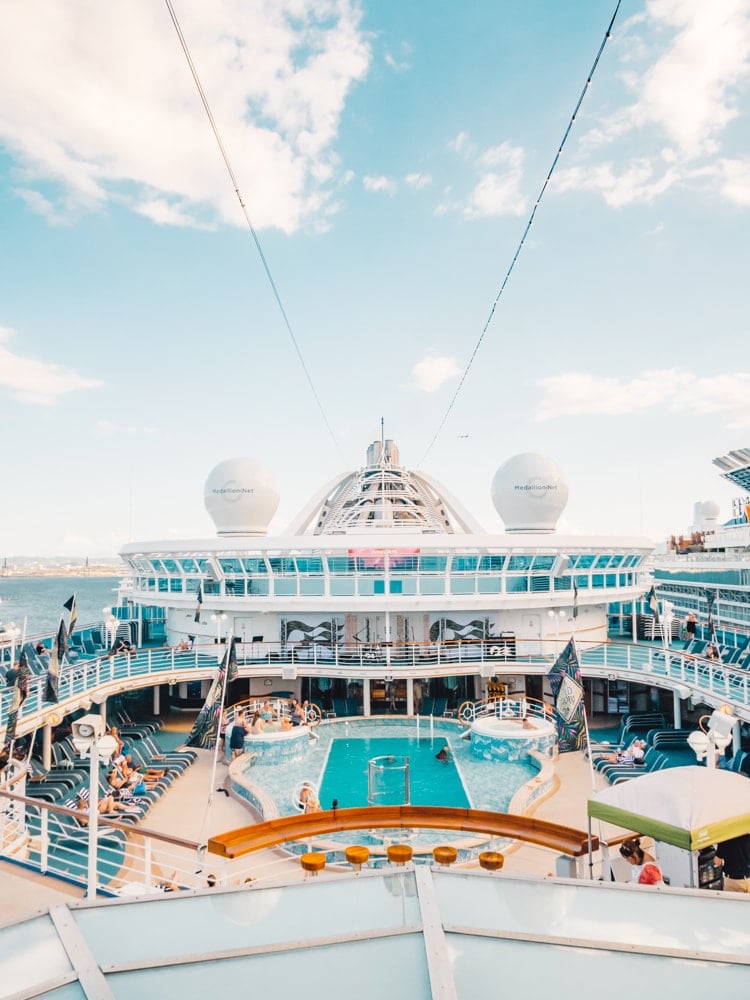 Cruising without OceanMedallion requires a lot of planning with friends - especially those who want to leave their phones in the room.
It can be tricky to find each other, coordinate, and make plans - but OceanMedallion's Ocean Compass app changes all of that.
In OceanCompass, you can find where friends are on ship (this is an opt-in feature, both cruisers must add each other, except for parents of children), and be able to find them, chat with them, or even start a group chat!
If you meet new friends on ship, you can easily add them to your contacts, so you can plan together - it's an awesome way to connect at sea!
More About OceanMedallion on Princess Cruises
To learn more about the OceanMedallion Experience, please check out my posts below:
Ocean Medallion on Caribbean Princess
Cruising with Celiac on Caribbean Princess
The Best Princess Cruises Offers
CONNECT WITH SWEET C'S!
Be sure to follow me on social media, so you never miss a post!
Facebook | Twitter | Youtube | Pinterest | Instagram
Only have 30 minutes to get dinner on the table? Sign up for my 30 minute dinner plans direct to your inbox!
Find and shop my favorite products in my Amazon storefront here!