I've been to Poland just twice now - but it is better every time I visit. I was waiting for the magic to have faded this trip (my second to Krakow), and it never did - it only shone brighter and became even more magical.
History
If you're a history lover, and looking to explore famous battles, conquests, and more - Poland is your place.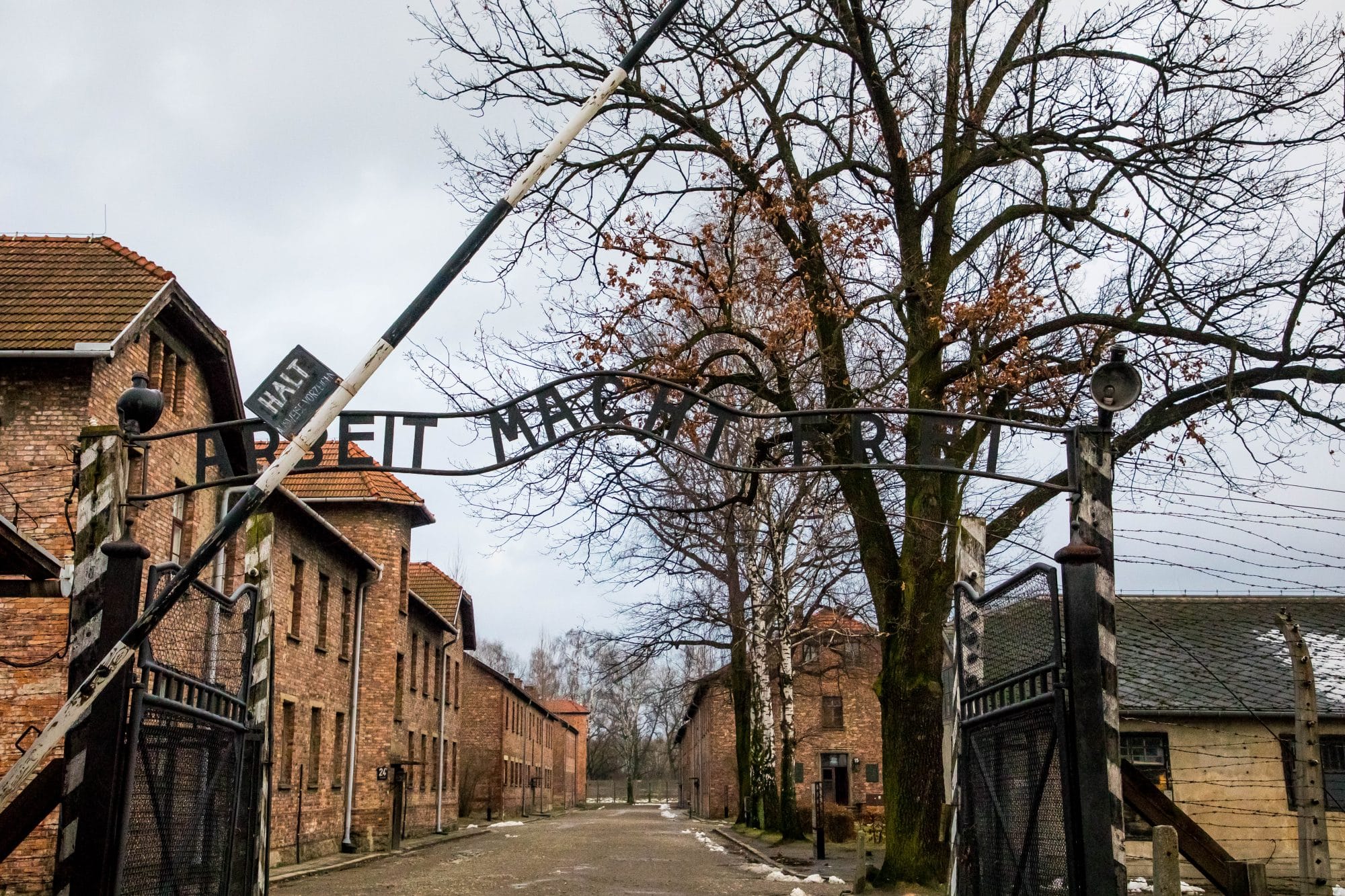 From Auschwitz (a tour that is both incredibly moving and also exponentially moving),
to Ksiaz Castle (a gorgeous and incredibly interesting place that is NOT to be missed),
as well as numerous churches, city squares, and WWII sites.
Food
Polish food is seriously underrated - and it shouldn't be! From delicious, farm-fresh meats, cheeses, vegetables to rich and savory meals - you'll find something you love in Poland. And it is so budget friendly, you can try it all!
My favorites include:
-Pierogies
-Kielbasa (especially when grilled over an open flame outdoors in a market)
-Oscypek - a salted, smoked cheese from the Zakopane region
Friendly Locals
Of all the places I've traveled to, I have to say hands down that Polish people are generally the warmest, nicest, and most welcoming (ok, ok, probably tied with Ireland.)
With so many Poles living in the UK and America, there is a strong connection with tourists coming from those countries - and many Poles under the age of 40(ish) speak English and are happy to speak with you in English, or will help you if you can't figure something (like a Polish-only parking meter) out.
Tourism isn't as big as some other Western Europe countries where tourists are occasionally looked down on - in Poland, I've only ever felt welcome and honestly appreciated as a tourist.
Great Tour Guides
Tour guides in Poland are usually college educated and speak fabulous English - and can help you maximize time, drive you to the best sights, and make sure you understand an often VERY complicated past.
Tour guides are also pretty inexpensive, and flexible with ideas. I've used three tour guides in Poland on different trips, and seriously loved them all! (Our last guide, Pawel, was not only fabulous at finding fun things around town - he was so fun to just chat with!)
You can find a guide through the Krakow Travel site, or you can contact our amazing guide that they helped provide for us - Pawel Ciaptacz.
Vodka
Poland is the birthplace of vodka, and it's no question you can get some of the best Vodka on earth in Poland (and at prices that you won't believe.)
Must try: Cherry vodka, plum vodka, hazelnut vodka, bison grass vodka (be sure to add a little to apple juice into it for a truly polish drink!) .
Fabulous Holiday Festivals
Poland knows how to throw a fabulous festival - but NOTHING is better than the Advent season in Poland. From the last week in November to December 23, most towns have vibrant Christmas markets that are full of holiday cheer.
Krakow's market is a bit smaller (you can easily see all of the booths in an hour) set in the main market square.
Wroclaw's Christmas market is the largest in Poland - and it is MASSIVE. If you're really looking at booths, it could take you a couple of hours. Add in some time hanging out in one of the Gluehwein huts, swilling the festive drink with other market-goers, and you can easily spend all night at the market and never get even slightly bored.
Medieval Towns
Poland's towns might have been through a lot - from invasions,
Budget Friendly
The Dollar to Zloty not withstanding (the dollar goes very far in Poland), Polish products, food, and lodging is incredibly affordable.
You can easily eat multiple courses with drinks and dessert at a Michelin rated restaurant for under $100 - or have a ton of amazing street food for under $10.
Museums are inexpensive - and so is hiring a driver, public transportation - pretty much anything you're interested in. Tipping is optional, but I am always sure to tip well - it goes a very long way and is VERY appreciated.
Pope John Paul II
Outside of Rome, Krakow is a fabulous place to visit if you're interested in Catholic heritage and history - especially because it is the home of Pope John Paul II.
There is a comprehensive Papal Museum next to Wawel Castle where you can see countless Papal aritfacts and pieces of history - as well as lots of
There are also over 150 churches in Krakow alone - most dating back hundreds of years with priceless art and artifacts, as well as impressive gothic architecture.
Family Friendly
Polish cities are safe - and definitely family friendly. Museums cater to kids, and kids are even more likely than adults to make fast friends since most Polish youth are taught English in grade school.