Easy Baked Zucchini Chips Recipe
Delicious low carb easy baked zucchini chips are a tasty, crunchy, low calorie and low carb snack that everyone loves! Zucchini chips with no breading for a keto diet, paleo diet, or other low carb diet!
I first published this easy, delicious, and super simple low carb zucchini chips recipe in 2014 – and still love it, four years later!
Many of the zucchini chips recipes I've found on pinterest or other sources are coated in breadcrumbs – or other carb-packed ingredients that make them a huge no-no for low carb dieters, even though zucchini chips are relatively low calorie.
These chips are super simple, and rely on slow cooking the zucchini to get a delicious crunch, perfect for people who are craving a crispy snack when on a low carb or keto diet!
We absolutely love making these easy baked zucchini chips with no breading – and I hope you do too !
Summer snacking can easily get out of control for me. When it's warm and we're throwing parties, it's easy to grab fist fulls of bbq chips, baked goods, crackers… and watch calories pile up quickly.
I've been trying to find crunchy, salty alternatives for summer snacking, and these Easy Baked Zucchini Chips are definite winners!
They are incredibly easy to make, get crunchy, and extremely healthy- making these a perfect snack that is Paleo Compatible.
My brother actually peaked my interest in these, as he's been tweaking a recipe but wasn't able to get them perfectly crunchy. These are a little time intensive in the oven, since we're using a low temperature to cook them, but they turn out nice and crunchy like a chip.

Tips to Perfect Baked Zucchini Chips
If your zucchini chips dont give you a good crunch, you may just need to leave them in a little longer, and make sure to really give them a good chance to dry off a bit before cooking.
Don't skip the "rest" time after slicing- it helps reduce extra moisture and allows the chip to crisp without the addition of much oil.
This recipe will get about 2 cups of zucchini chips. Feel free to add more or less zucchini, or modify oil.
I prefer just a touch of oil to help the salt and pepper stick to the chips- but you can skip it entirely, and just toss the zucchinis with seasonings if you'd like it to be lightly seasoned.
You can also add herbs de provence for a slight twist on this delicious chip!
Other Low Carb Snacks You'll Love:
If you love these easy baked zucchini chips, you will love these other amazingly delicious low carb snacks too!
Low Carb Coconut Flour Berry Muffins
Paleo Garlic Parmesan Zucchini Fries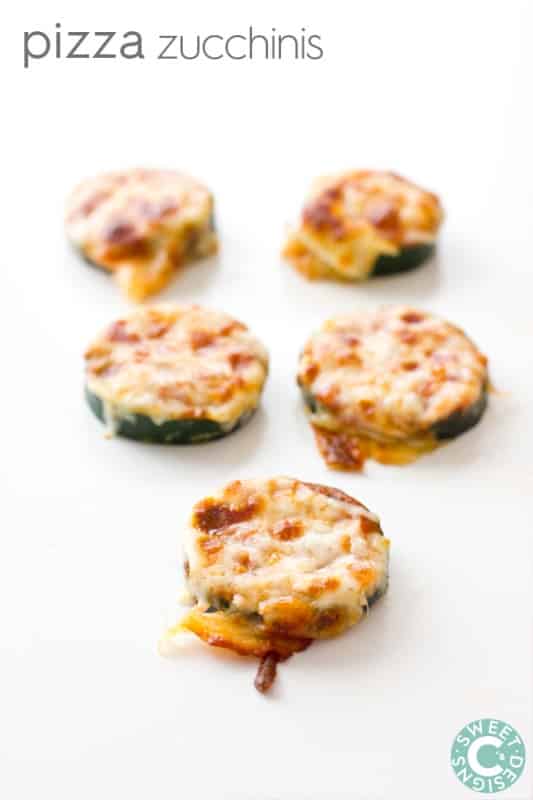 These low carb no breading easy baked zucchini chips are super simple, and great for keto diets, whole 30 diets, and paleo diets – and can be customized to whatever flavor of seasonings you like!
Easy Baked Zucchini Chips Recipe
If you love this recipe as much as I do, please write a five star review, and be sure to help me share on facebook and pinterest!
Or you can sign up for my totally free email newsletter to get my favorite easy meals delivered straight to your inbox, daily!
Easy Baked Zucchini Chips
Ingredients
2 zucchini, well washed
2 tsp olive or coconut oil, divided
salt and pepper, to taste
Instructions
Slice the zucchini in a mandoline- about 1/8" thick.
Lay chips out on a paper towel, let sit 20 minutes.
Pat dry any excess moisture.
In a large bowl, lightly toss with 1 tsp oil, salt and pepper.
Prep a baking sheet with 1 tsp oil or spray.
Bake at 230 for 2 1/2 hours, or until crisp.