Easy No Knead Bread is a simple, foolproof way to make bakery style bread at home in a dutch oven without any bread making experience or special equipment - no kneading required! Simply mix and let rise for bakery style bread at home in no time!
I don't know why bread making is one of those endeavors that will always intimidate me.
Baking has never quite been my thing - I am a decent baker, but I am more a toss ingredients in without making precise measurements kind of person - and I hate following rules.
Bread, however, requires a lot of rules and a specific process - which is just not the way I instinctively like to cook.
Thankfully, this easy no knead bread recipe is crazy simple, and SO easy!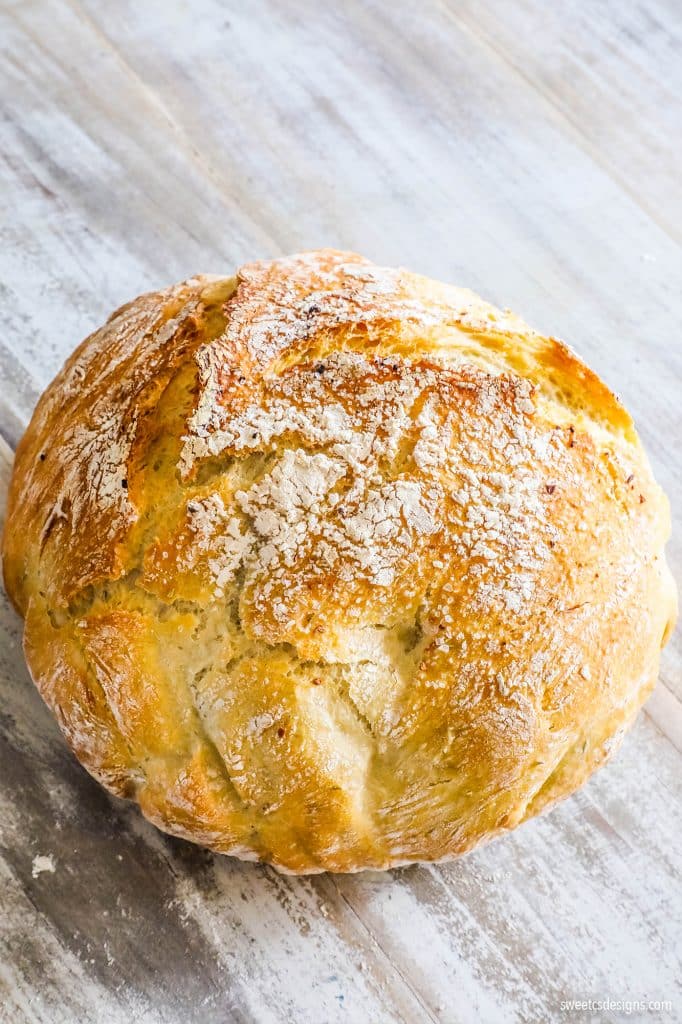 This Easy No Knead Bread, however, is totally a game-changer.
Seriously - Artisan No Knead Bread - right at home in your own kitchen!
It does take a little time for things like rising, but nothing that is incredibly labor intensive, and is an incredibly easy way to make quick, delicious, and incredibly flavorful bread.
This artisan no knead bread recipe also is a simple mix by hand or spoon bread technique - no stand mixer required!
It is loosely based off the famous NY Times No Knead Bread recipe that was a massive hit - with some of my own flavors and modifications added.
While I used rosemary (one of my absolute favorite herbs ever), you can use any herbs to make this bread your own.
It's so simple - there are so many delicious combinations you could add in!
Be sure to check out my other No Knead Bread - full of Jalapeno and Cheddar goodness!
Click here for my Easy Jalapeno Cheddar Bread recipe.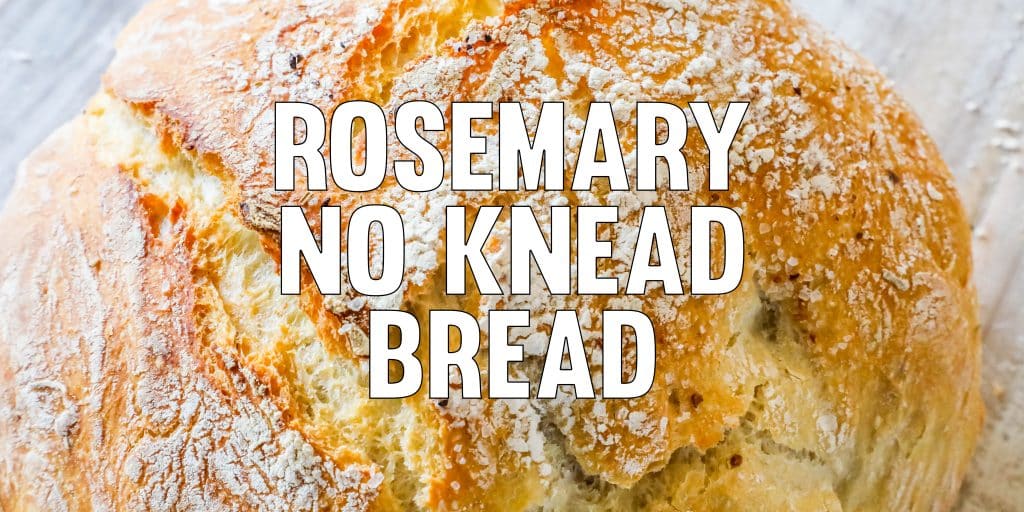 This bread is my new favorite thing to bake on the weekends - you can even prep it the night before and let it rise.
I hope you love it as much as we do!
I've had a few people ask what they can use if they do not have a dutch oven. Since this bread is no-knead, it's really relying on the heat of a very hot dutch oven to help make it light, fluffy, and airy (instead of a gummy, dense bread).
If you don't have a dutch oven, you could try this in another heavy pot with a lid, but I really think for the texture to be perfect, it does need the extra heat.
Dutch Ovens to Make the Perfect No Knead Bread:
If you're looking for a good dutch oven, I'm linking a few below: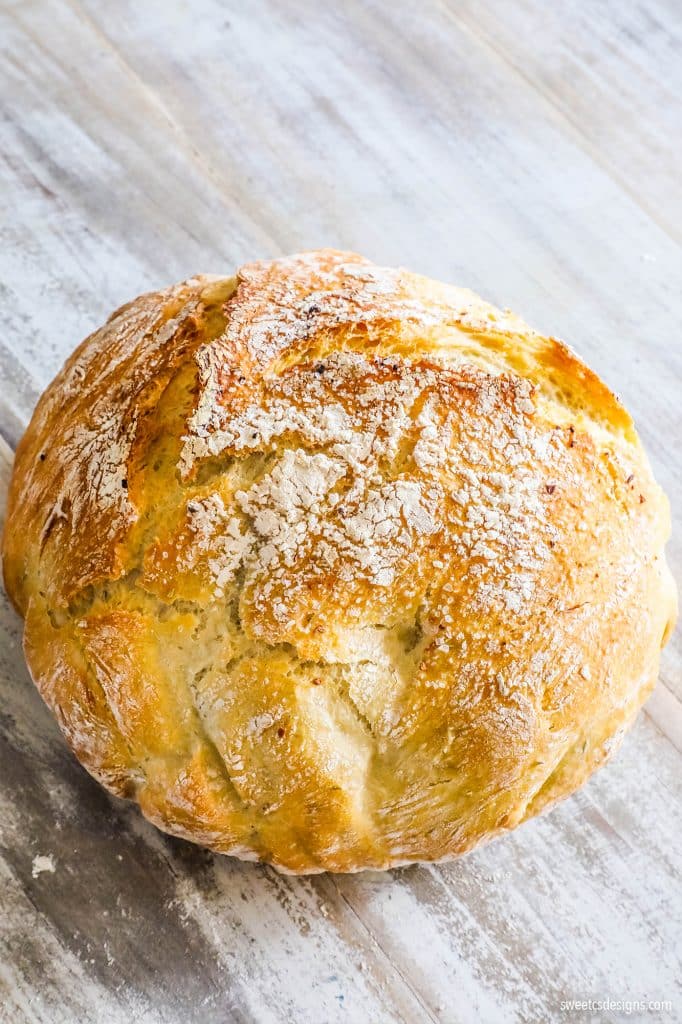 Other delicious easy recipes you'll love:
If you love this easy, effortless bread, be sure to check out my other everyday extravagant recipes! Restaurant quality, at home!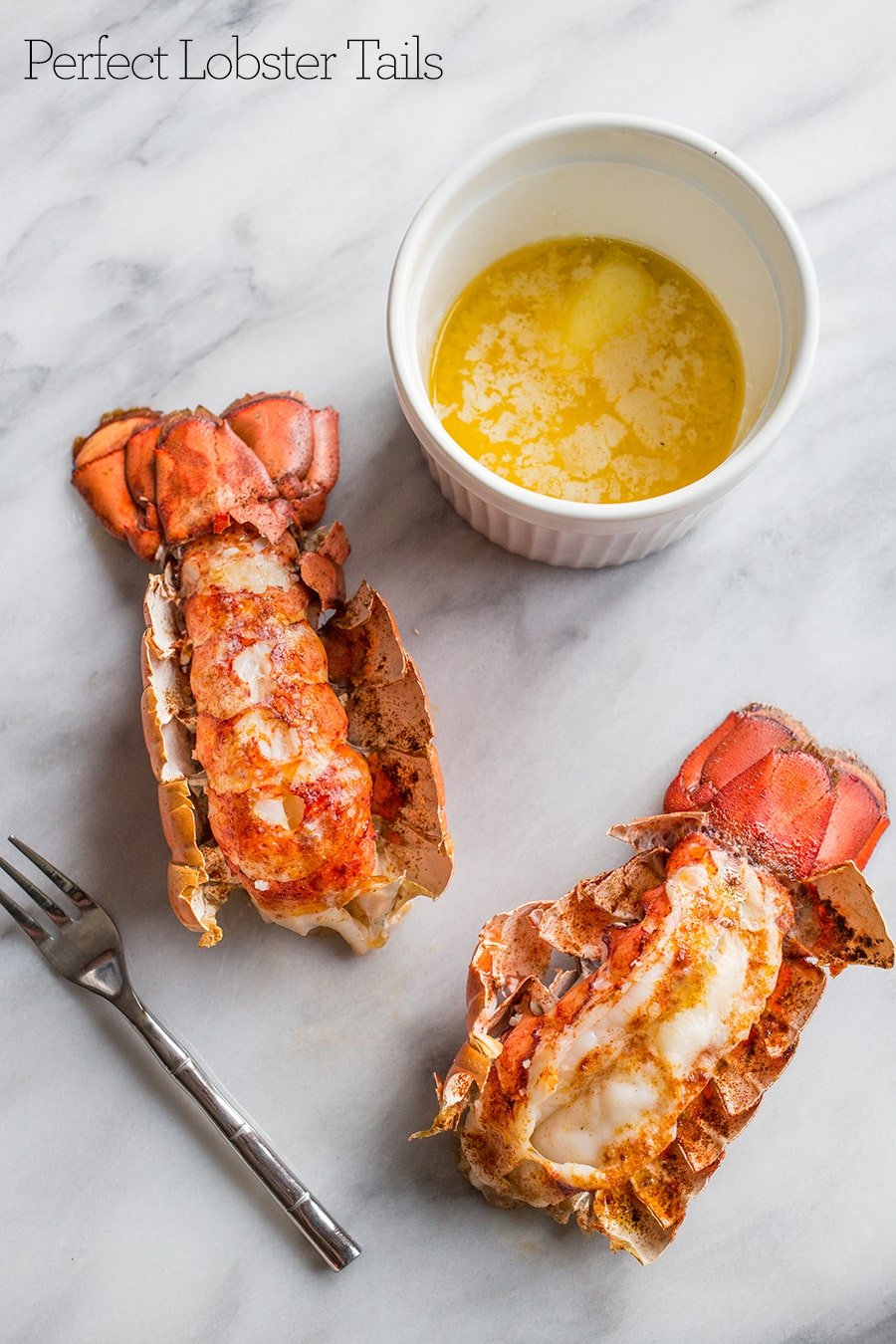 https://sweetcsdesigns.com/10-minute-perfect-broiled-lobster-tails-recipe/
https://sweetcsdesigns.com/stuffed-chicken-parmesan/
https://sweetcsdesigns.com/instant-pot-sweet-sour-chicken-meal-prep-bowls/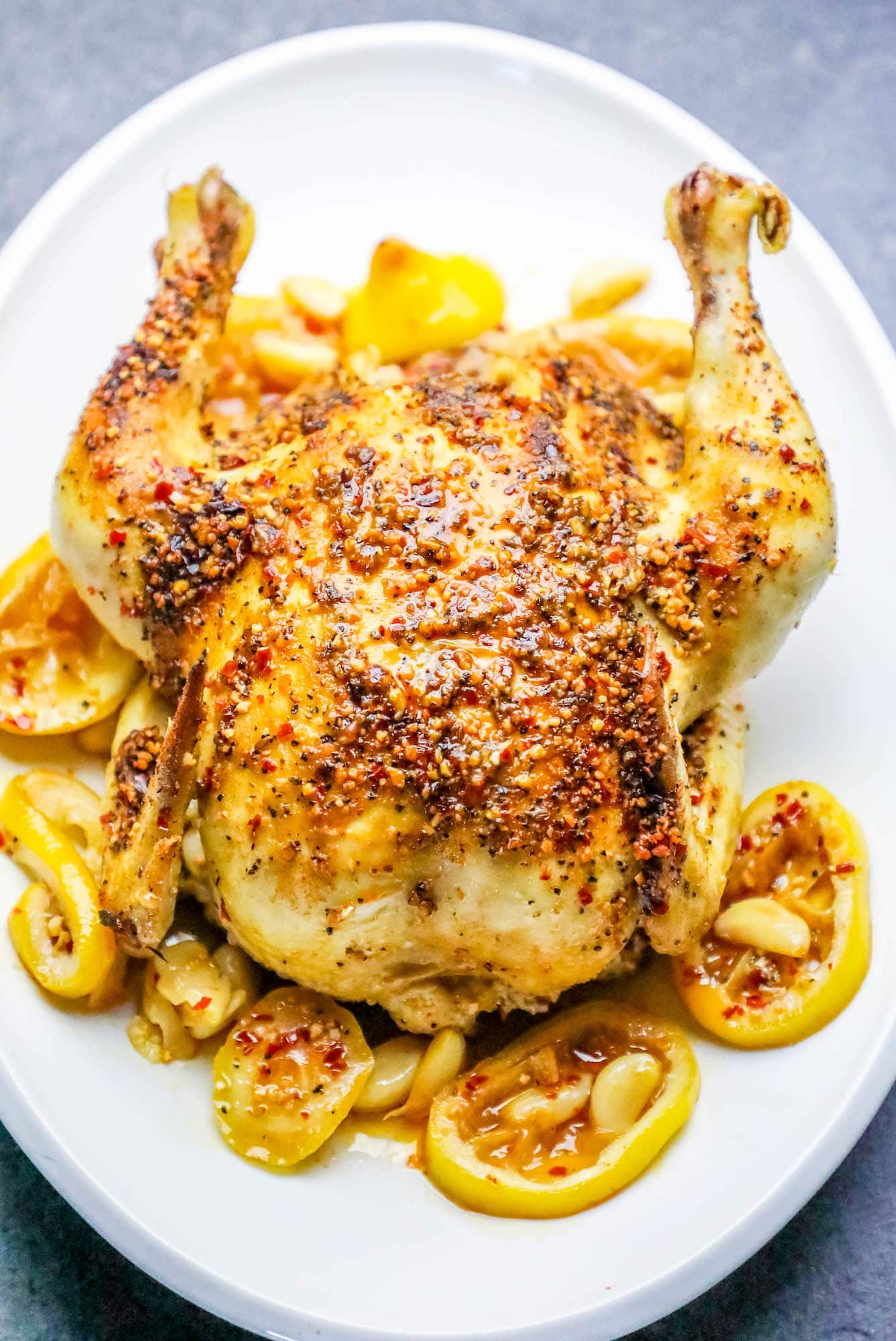 Easy No Knead Bread Recipe
If you love this Easy No Knead Bread Recipe as much as I do, please write a five star review, and be sure to help me share on facebook and pinterest!
CONNECT WITH SWEET C'S!
Be sure to follow me on my social media, so you never miss a post!
Facebook | Twitter | Youtube | Pinterest | instagram
Sign up to receive an email in your inbox for each new recipe:
FREE EMAIL SUBSCRIPTION
Yield:

1
No Knead Rosemary Bread
Total Time:
3 hours
45 minutes
Rosemary No Knead Bread is a simple, foolproof way to make bakery style bread at home in a dutch oven without any bread making experience or special equipment - no kneading required!
Ingredients
600 grams flour, about 4 cups, lightly packed and leveled off
2 cups water, 473.18mL lukewarm
1½ teaspoons salt
1 envelope dry active yeast, 7g, 2 ¼ teaspoons
1 tbsp celtic sea salt, optional, but great sprinkled on top for extra crunch.
2 tbsp rosemary, or any other herb combination you like (optional)
Instructions
In a small bowl, add water and stir yeast packet in (make sure water is warm, but not too hot - if it is too cold or too hot it will not bloom properly).
Let yeast bloom for about 5 minutes - it will have a light foam on it.
In a large bowl, mix dry ingredients with a spoon.
Make a small well in the middle of the dry ingredients, and when yeast is proofed, slowly pour into dry ingredients.
Mix by hand (either with your hands, or a spoon).
The dough will turn begin to come together and pull away from the bowl.
If the dough is too sticky, add more flour in small increments, about 1 tablespoon at a time. If the dough is too dry, add more water, 1 tablespoon at a time.
Once the dough has come together, cover it and let it rise until it doubles in size (about 1.5 to 2 hours).
Uncover the dough and give it a few pokes with your finger.
If the dough has risen correctly, it should indent under the pressure of your fingers and slowly deflate.
Gently scoop up the dough and make sure to remove it from the sides of the bowl (you want it to fully rise again, if it is still stuck to the sides of the bowl in parts, it won't.)
Place back in bowl, cover, and allow the dough to continue to rise for another 1.5-2 hours.
Preheat oven to 450 degrees (230 degrees C, gas mark 8) and add dutch oven to it, (you want it to be incredibly hot).
Punch down dough.
Generously flour a sheet of parchment paper; transfer dough to parchment and, with floured hands, shape into a ball.
Place dough on parchment paper and sprinkle top lightly with flour.
Top with any extra herbs or a sprinkle of celtic sea salt.
Top with a sheet of plastic wrap and let rest 30 minutes.
Remove Dutch oven from oven.
Uncover dough and carefully transfer to Dutch oven, with or without parchment paper beneath (if bottom of Dutch oven is not coated with enamel, keep parchment paper beneath dough- I always use parchment paper because it is just the easiest and I never have to worry about anything sticking).
Cover Dutch oven with lid and return to oven.
Bake bread 45 minutes covered, then another 10 to 15 minutes uncovered until dough is baked through and golden brown on top.
Cool slightly before slicing.
Nutrition Information
Amount Per Serving
Calories

2205
Saturated Fat

1g
Sodium

3528mg
Carbohydrates

462g
Fiber

19g
Sugar

1g
Protein

62g