Delicious meat-free vegetable balls are given a delicious asian twist with these Vegan Hoisin Meatballs – great as a main dish or as an appetizer! 200 calories per serving and under 17 grams of fat make these a deliciously healthy choice. 
I know what you are thinking.
Seriously, I do.
VEGAN? MEAT FREE? WHYYYYYYY?
I get it. I do.
I mean, if I could eat nothing but bacon and cheese around the clock, I probably would. I'd be 900 pounds and gloriously happy, thank you very much.
But there are times I do actually enjoy eating vegan (I am Orthodox Christian, and participate in fasting periods where we do vegan, most notably for advent and Lent), and there are times when we've been eating like crap for weeks and something lighter just sounds good.
But let's face it- eating vegan food should also taste good.
Because who wants to eat cardboard? And really, couldn't broccoli taste just a little bit more like bacon?
Luckily, these vegan hoisin meatballs have all the flavor of delicious, meaty asian meatballs- with none of the actual meat.
They also are soy and grain free- making them extremely low calorie and a great way to pack in lots of vegetables in one serving.
The funny thing about these "meat"balls is they look meaty.
Some meat-replacement foods look weird and alien-like (which, let's face it, they kind of are)- but these have a nice brown color and lots of real texture to them- because they are made simply with browned vegetables and some nuts.
No weird ingredients! Just delicious real food. Because really, isn't that what it's all about?
Be sure to also check out these insanely easy and delicious BBQ Vegan Meatballs (which as an added bonus, are totally whole 30 and paleo diet compliant!) :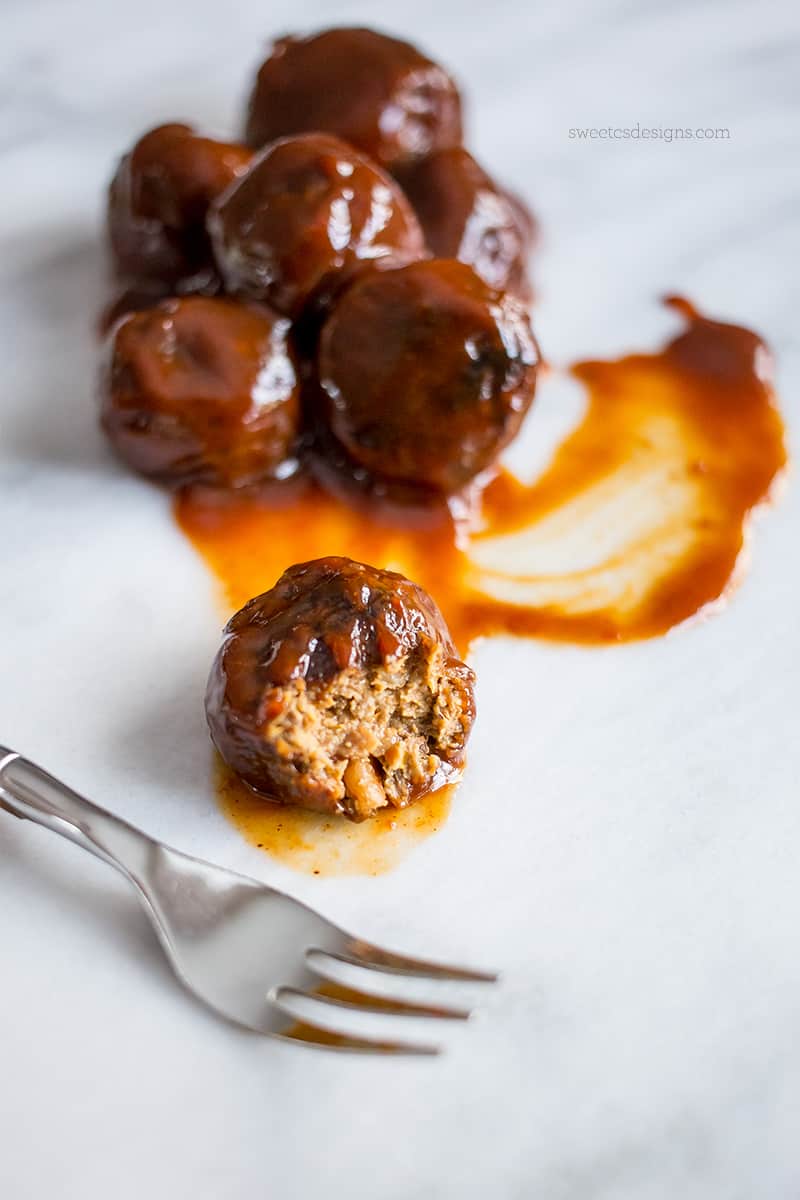 I've seen some paleo hoisin sauce recipes around (they use coconut aminos instead of soy sauce), but I haven't tried any of them, so I'm not really comfortable linking to one yet. But when I do, I will update this recipe!
You can also make these with a teriyaki sauce or really with any other sauce you love to top over meatballs for a delicious, rich flavor! If you are sticking to a certain diet, just be sure to double check your sauce to be sure it doesn't break the rules! Most diets will work into the actual meatball recipe, however.
If you have a nut allergy- you can entirely omit the walnuts (I like them for extra protein), add in some grains as a binding agent, or add in some beans or chickpeas.
[amd-yrecipe-recipe:3]