Perfect Grilled Souvlaki – Greek Grilled Pork Kebabs – are delicious, easy, and bursting with authentic Greek flavor!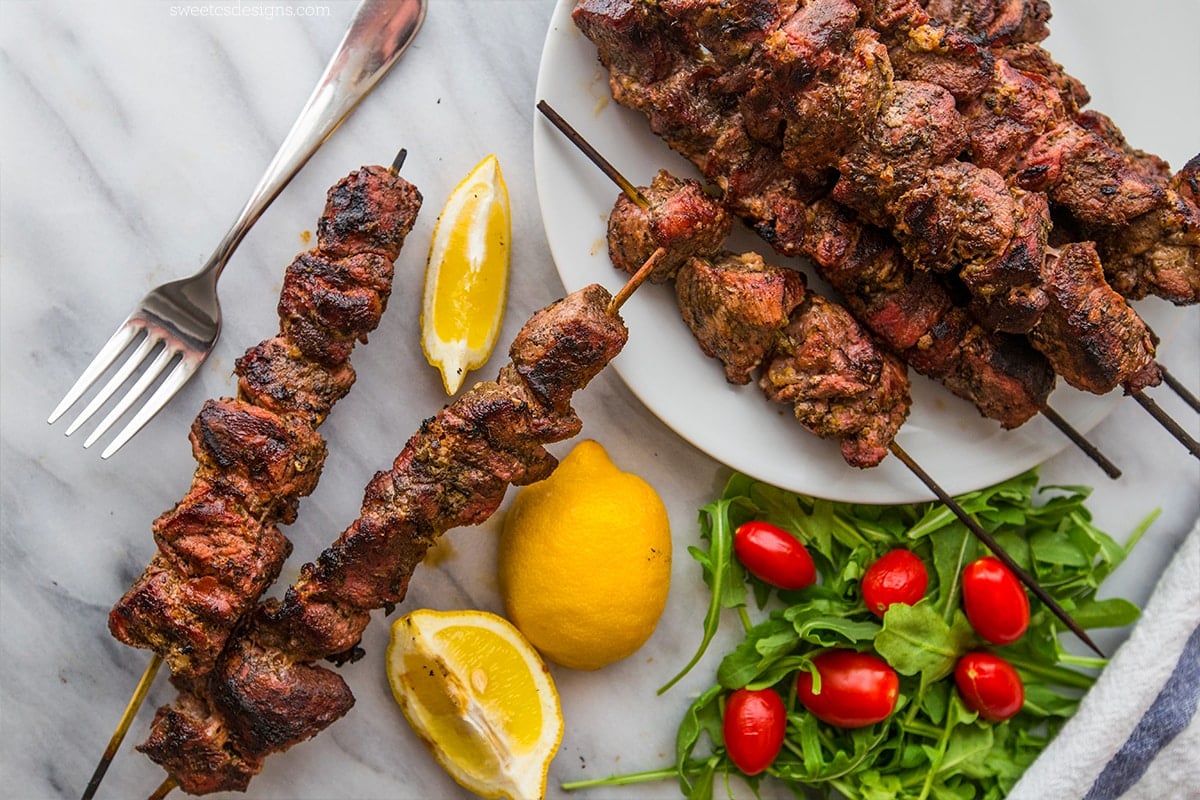 One of my favorite meals to order at Greek Restaurants is perfect, tender, and juicy Pork Souvlaki.
I love grilled Greek pork kebabs – and this recipe for perfect pork souvlaki is a sure-fire classic that is great on it's own, in sandwiches, or salads for a fresh grilled flavor!
Souvlaki is usually served with greek salad, tzatziki, pita, and fries- but the grilled pork kebabs make a delicious, easy meal at home, too!
My husband has been working on a perfect souvlaki method, and this is his secret recipe for delicious Perfect Grilled Souvlaki!
This Perfect Grilled Souvlaki is one of my favorite meals in my husband's repertoire- every time he makes it, it seems to be tastier and tastier.
The balance of garlic and lemon make this grilled pork truly one of the most delicious meals ever!
And really, what is better than lemon and garlic grilled pork?
I've been hounding my husband to give us the secret… and today he's sharing his recipe!
If you want more of Luke's secret recipes, be sure to leave a comment, and see the few I linked below.
He's a phenomenal cook!


 
Perfect Grilled Souvlaki
Perfect Grilled Souvlaki
Delicious, juicy, and full of flavor- this perfect grilled souvlaki recipe is the best lemon pork kebab recipe ever!
Ingredients
Instructions
Cut pork and combine with ingredients and marinade for one to two days.

Remove pork from chill-chest two hours prior to cooking and bring to room temperature.

Soak wooden skewers for one hour prior to cooking.

Light a hot, charcoal fire.

Put pork on wet skewers.

Cook over hot, charcoal fire until done, about 160 degrees F.

Serve with lemon wedges and tatziki.