This delicious, low carb, one pot cheesy taco skillet has a new video update – and it's just as delicious as ever! 
I mean, just check out this profile!!! Under 13 carbs and 350 calories per serving! Plus you're getting tons of vegetables in each serving- perfect for a hearty, healthy dinner!
And thanks to a heaping dose of cheese, it doesn't taste like diet food at all.
Awesome, huh!!
This skillet is great over rice, cauliflower "rice", in a burrito or taco, over a salad, or just plain straight out of the pan (my personal favorite!).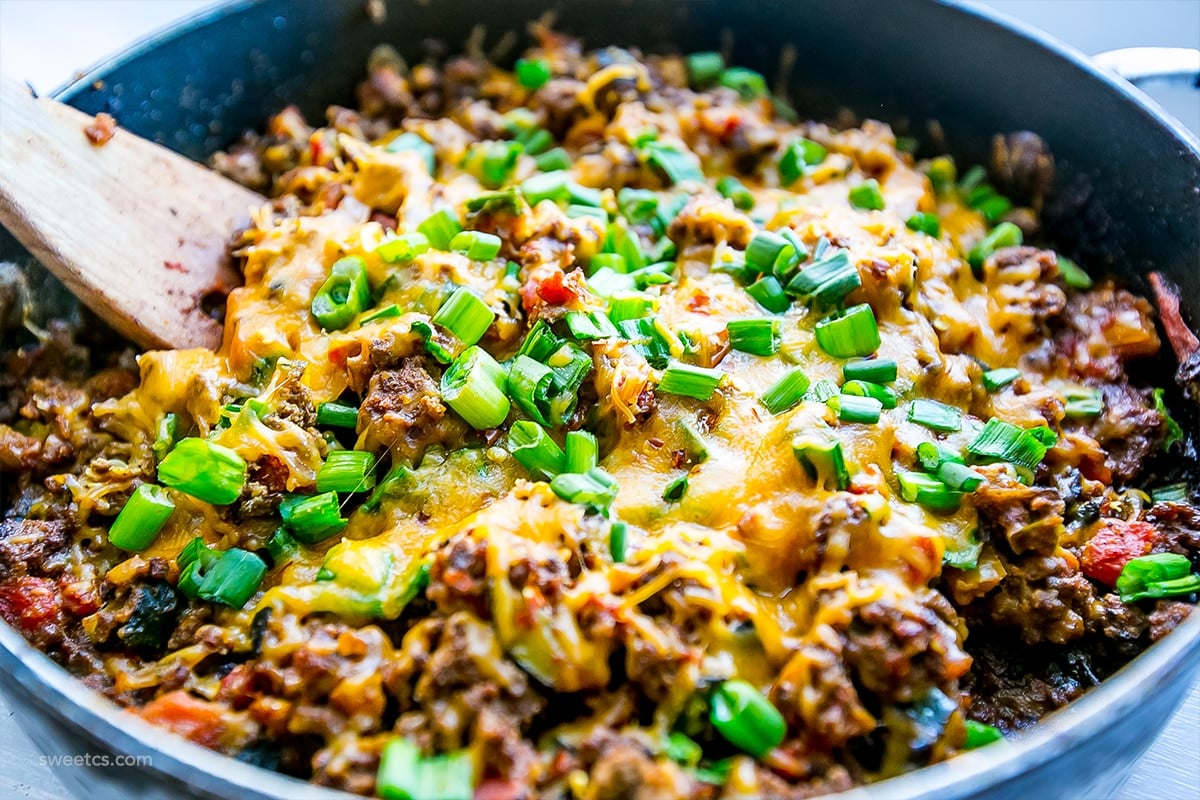 And just check out how easy it is to make! If you like this video, be sure to give it a thumbs up and check out my other youtube videos!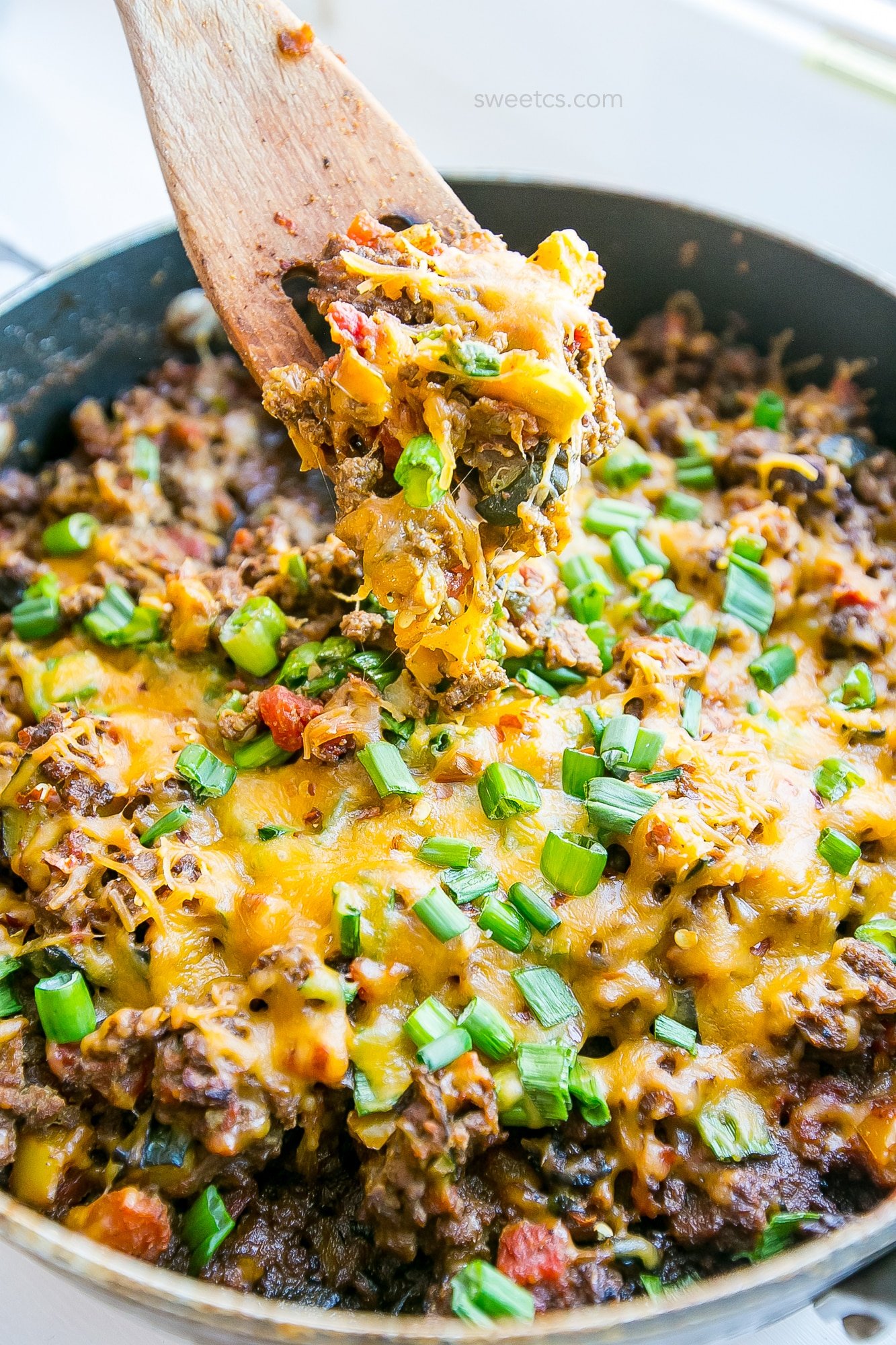 And be sure to check out all of the linked easy recipes that you are sure to love if you love this one!