Knockoff Tito's Tacos Salsa tastes just like the Los Angeles cult favorite taco stand's famous "gringo" red salsa - no trip to Culver City required!
(though you should go. immediately. its the best, I promise!!!!)
If you're from Los Angeles (I am a Denver girl through and through - but I actually was born in Santa Monica and lived in southern California until third grade), there is one place for tacos you likely have a massive soft spot in your heart for.
The tacos themselves are pretty basic - a simple (but rich and delicious) shredded beef, iceberg lettuce, and tons of cheese - and the simple bean, cheese and meat burritos are similarly basic - but in the absolute best way.
Their simplicity - and crunchy "gringo tacos" - are a cult favorite in Los Angeles, and right down the street from my uncle's house in Culver City!
Tito's is pretty famous in L.A. - but especially for my family, who all lives in the small area around Santa Monica, Culver City, and Mar Vista. They've been making the same food since they opened in 1954, and it is always so delicious!
It is ALWAYS packed with a long line, but the line moves quickly (hot tip: their menu is pretty limited, and crazy hard to see until you're at the counter - know what you want before you go, and don't take up the whole line! Chips and salsa come with your food, but ask for more if you need it - which, trust me, you do!)
There are a handful of tables and benches to eat at - or you could always take your tacos to go (mine rarely make it past the parking lot, as I immediately inhale them in my car).
I always order way more than I can ever possibly eat in one sitting, and then have the leftovers later - the burritos taste especially good a little cold, and are a gift straight from heaven after (or during) a long night of drinking!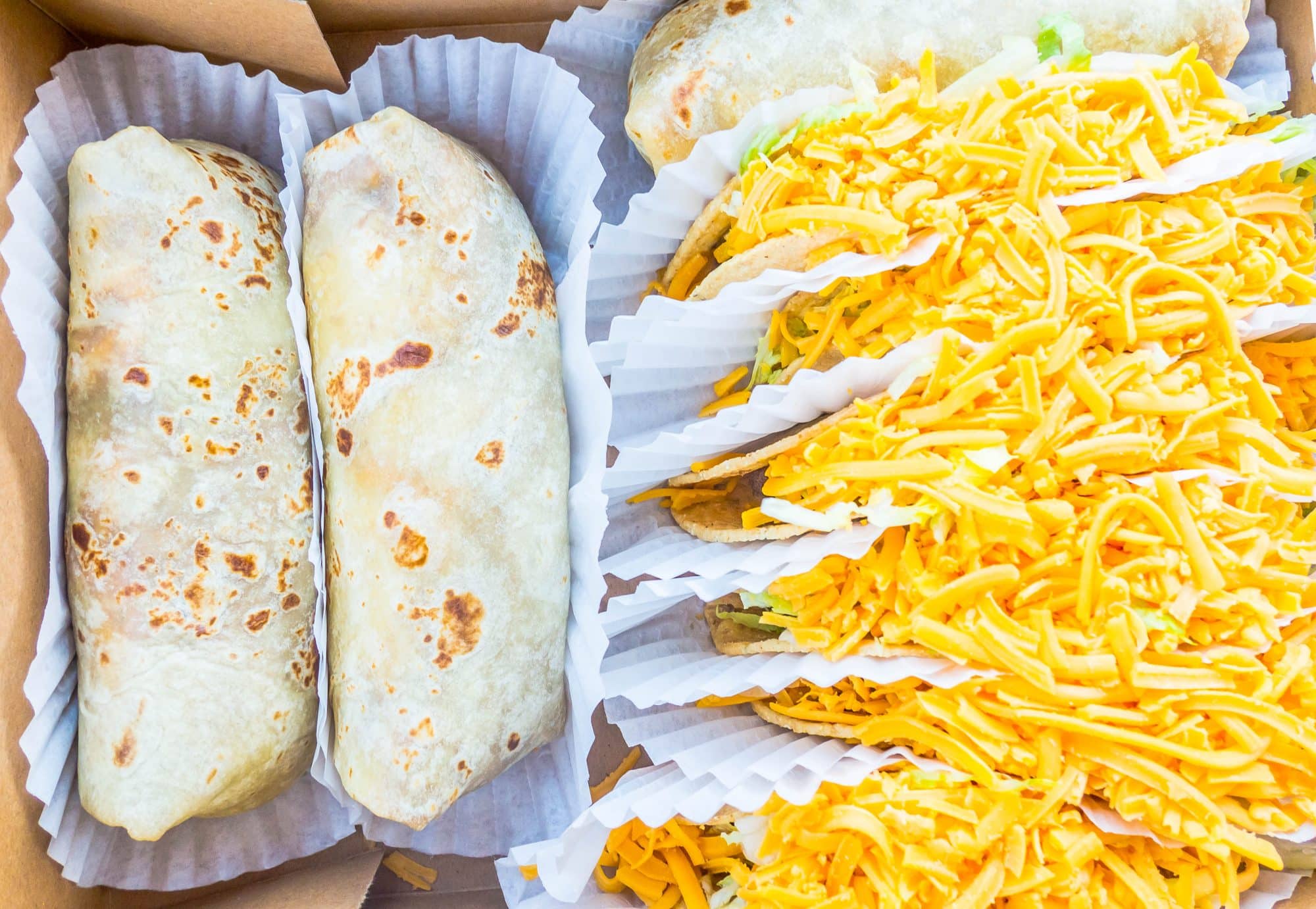 Every time I am in Santa Monica visiting family (or flying into LAX, since it is so close-by), I HAVE to swing by Tito's.
I also have made some friends stop there for tacos when with me in California - and many think I'm crazy for how much I love it.
But I can't help it - Titos Tacos is seriously in my blood! We grew up on their gringo-style crunchy tacos and salsa, and they still taste exactly the same every time I go back - which, as I live in Colorado, is not very easy to do!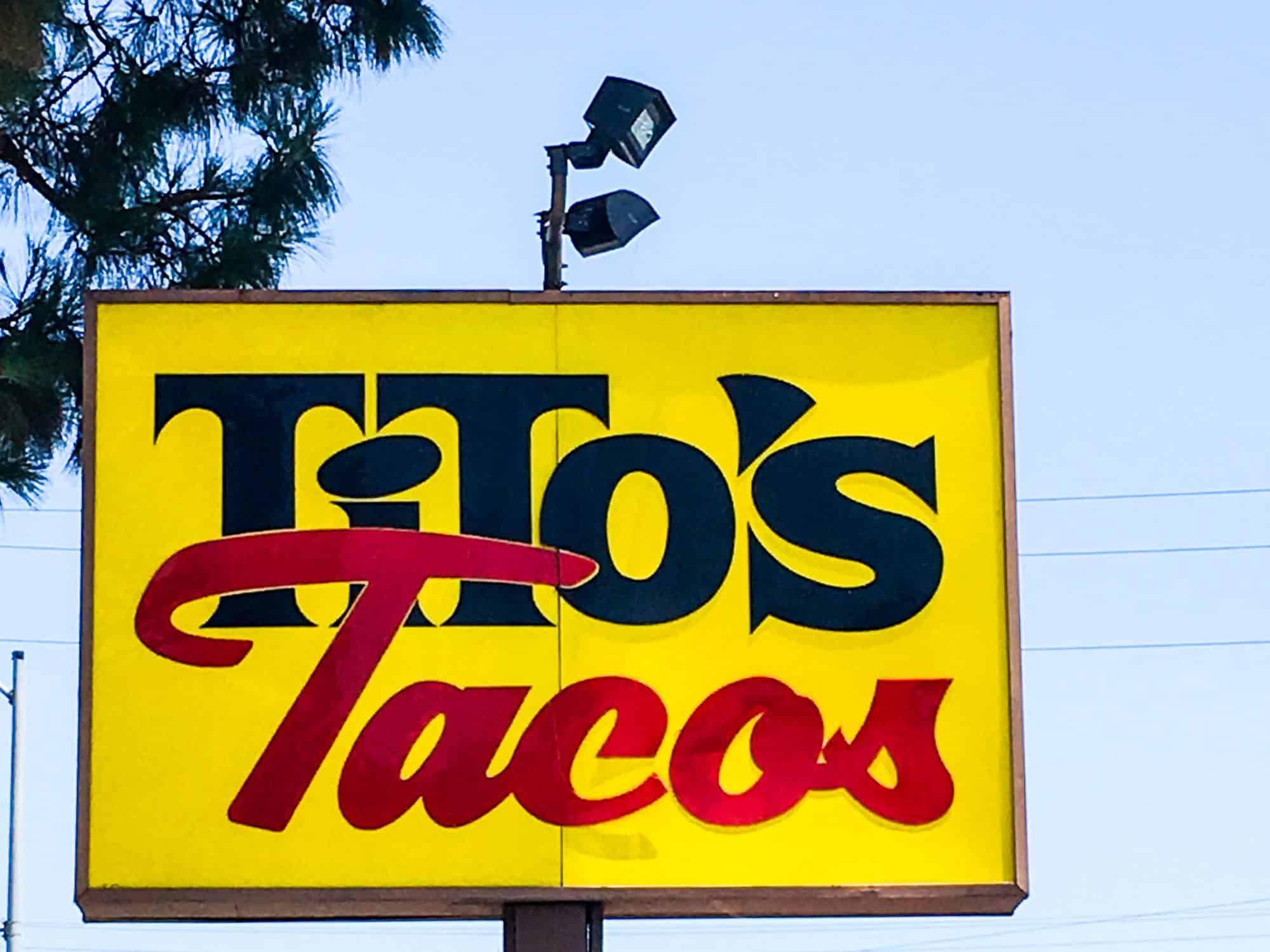 When you ask someone who loves Tito's as much as me (and my family), they will tell you - one of the absolute best things about Titos is the salsa.
Ask anyone I'm related to, and they will tell you stories of them ordering entire jugs of the salsa, and drinking it straight from the cup (when recently in California a couple weeks ago, I got to actually watch this as one cousin happily finished off the extra salsa we had from our stop to Titos that day.)
Their salsa is fresh, tangy, just a tiny bit sweet from the roma tomatoes - and absolutely bursting with flavor.
I knew I needed to recreate their salsa, but I wasn't really sure where to start.
A simple google search gathered tons of knockoff recipes, but none of them were just right.
They were all lacking something - until I stumbled upon a very obscure thread about a very odd spice they had once heard a Tito's employee use.
Was it real? Who knows - but I decided to add a pinch, and I think they might have been on to something!
I actually make this two ways - one without extra garlic, cilantro, and green onions (which is more like other knockoff Tito's salsa recipes) - and one with more fresh herbs.
Depending on your crowd, you might want to add those extra modifications, or leave them off (my daughter likes it without the garlic, etc. - whereas my husband and I definitely like the extra kick of flavors!)
This salsa is insanely delicious - and is honestly better the day after you make it, making it the perfect addition to a party since it can be prepped in advance!
This is also really easy to make in a blender - just toss in everything, and blend! If you like your salsa smooth, you can blend it to being pretty liquid - or leave it a little chunky.
Entirely up to you!
Tips for great salsa:
-If you like chunky salsa, dice the ingredients evenly. This reduces blending/processing time, and will help you get a more even blend.
-If you like runny, very smooth salsa, go ahead and just dump it in - it will blend to be even!
-I prefer to blend in fresh garlic, but stir in finely chopped cilantro and green onions, because I like their texture.
-I like my salsa extra tangy, so I add 1-2 tbsp extra jalapeño juice.
-I also like my salsa a little spicier, so I add another 10 jalapeño rings as well.
If you're looking for a blender that is AMAZING with salsa, soup, smoothies, and all sorts of other meal prep, you NEED the Vitamix Ascent, which is what I use! Click here to get your own Vitamix Ascent (affiliate.) 
If you want to head to Tito's Tacos next time you're in LA, you definitely need to!
It's right near LAX, and just off Sepulveda and the 405. Parking can be an trial in patience, but trust me, it is worth it!
Knockoff Tito's Tacos Salsa
Yield:

12
Knockoff Tito's Tacos Salsa
Knockoff Tito's Tacos Salsa tastes just like the cult Los Angeles taco stand's famous "gringo" red salsa - no trip to Culver City required!
Ingredients
6 tomatoes, roma
1 onion, white , peeled and cut in half
2 tbsp lime juice
2 red chili peppers
¼ cup jalapeno juice
¼ cup jalapenos, sliced pickled
1 tsp ground coriander
pinch of ground clove
1 tbsp diced fresh garlic
finely chopped cilantro, optional
finely chopped green onions, white part only, optional
Instructions
In a blender, mix all ingredients to desired consistency.
If salsa is too runny, you can always add back ¼ cup finely chopped tomatoes and green onions, and stir them in.
Let sit half hour, or preferably covered in an airtight container in a refrigerator overnight.
Nutrition Information
Amount Per Serving
Calories

16
Sodium

3mg
Carbohydrates

3g
Sugar

2g