We're starting to head into the hectic spring and summer season- kids playdates, school parties, long nights playing outside, and getting ready for summer. The last thing on my mind on warm, hectic days is cooking (unless we're grilling- that's a whole different story!) Luckily, this list of 12 Deliciously Easy Family Dinners is a great resource for meals that don't take a ton of time and effort to make- but your whole family will love.
These meals will help keep your family happy around the dinner table before they start going a million different directions! Older kids can help cook most of these meals, as well. So bring your family together, and let's make some delicious food!
Like this ramen lo mein,
Or some deliciously protein-packed vegan chickpea burritos: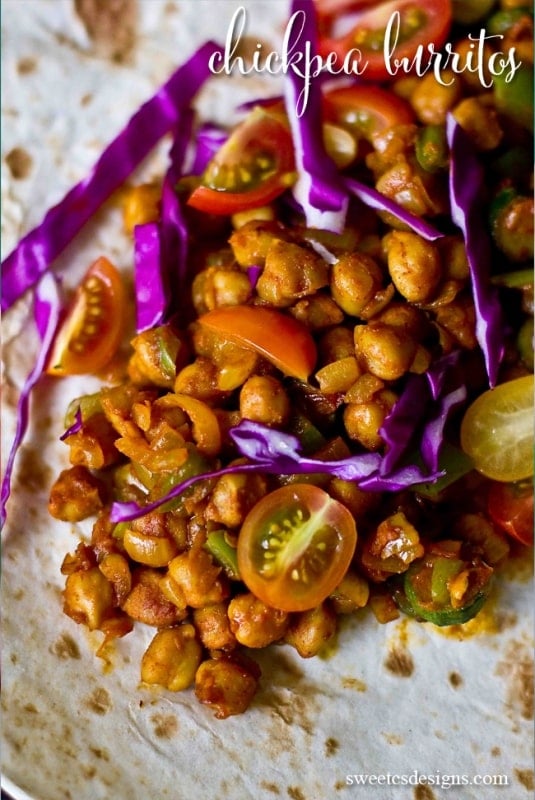 How about some delicious, no fail, perfect pork tenderloin:
and one pot chicken risotto that is great for using up fresh veggies:
gluten free spaetzle is a delicious way to enjoy this traditional German dish without the wheat:
these non-alcoholic bourbon bbq beef cups have the flavor of bourbon- while still being kid-friendly:
enchilada casserole is always one of our family's favorites!
This low carb paleo shrimp scampi is perfect for the paleo family:
and so is this paleo pesto squash pasta!
If you're stuck inside, but craving delicious, perfectly grilled burgers– never fear! This method for making perfect pan fried burgers will get you burgers that taste just like Five Guys!
And finally- how about breakfast for dinner? You can make this in the morning and pop it in the overn right before it is time to eat. This Strata is hearty enough to be a dinner staple!